Tapis Corporation (Tapis), renowned for high-performance fabrics for seating and vertical surface applications in the aviation industry, today announced that the firm will host an "Aircraft Seating Innovation Center" at its Aircraft Interiors Expo® (AIX) booth in Hamburg, Germany.
Tapis strategically collaborated with the next generation of seating suppliers to transform the airline passenger experience. Tapis materials, including seat covers that provide a luxurious, sustainable and durable alternative to leather, will be featured on the prototype seats.
"We partnered with the most forward-thinking, boutique seating manufacturers to produce breakthrough designs that have the potential to vastly improve aircraft interiors, both in business and economy classes," said Jason Estes, vice president of global sales and marketing for Tapis. "These new products create a new standard for passenger comfort while maximizing the passenger envelope."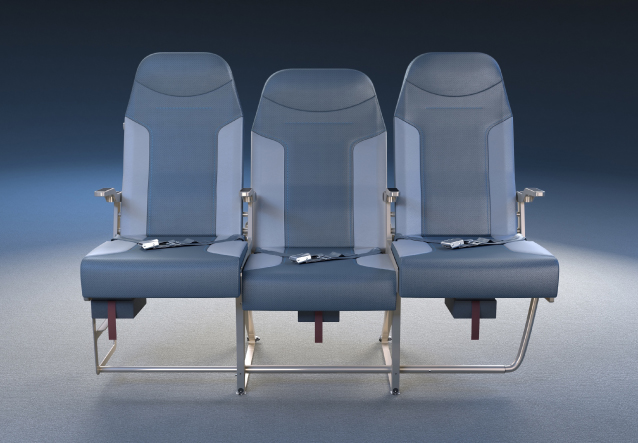 Finished with Tapis' materials, a critical component to achieving the highest standards of passenger comfort and FAA fire retardant standards, the seats will be on display at the full-scale fuselage mockup at the Tapis AIX booth. Seats being showcased will include the following:
Butterfly's Single Aisle Lie Flat (SALF) seat. This award-winning SALF is a high-density and direct aisle access seat. The SALF is a flexible seating solution that allows for instant transformation between premium economy to regional first class, and long-haul flatbed suites. The trim and finish features the first use of Ultrasuede as a seat cover. The advanced haptic is synonymous with comfort in both seating and sleeping modes.  The seat shell liner is upholstered in contrasting Tapisuede Flannel for a boutique luxury experience. The soft goods are dressed in contrasting Ultraleather, its exquisite handle providing a genuine luxury touch at the customer interface.
Rebel Aero's S3 seat featuring a flip-up seat-bottom cushion that allows passengers to sit and stand and acts as a booster for child seats, including a three-point harness for enhanced safety.  The seat has a cradle recline that does not impinge on rear passenger space, and a patented sleep headrest.  The seat is finished with laminated dress covers in a neutral Ultraleather Promessa Grey with a contrasting Ultratech material in the headrest.  Ultratech has the robustness of leather but the haptic and comfort of fabric, creating a pillow like effect for maximum sleepability.
Molon Labe's side-slip seat, one of the most patented seats on the market, with a wider middle seat and staggered armrest. The Molon Labe seat gives all passengers space and privacy and dramatically improves the passenger experience in the center seat. The seats are configured in two rows to demonstrate the ability to increase the perceived value of an economy row of seating from only changing the trim and finish, creating an economy "plus" feel within the same seat.  The economy plus row is upholstered in a beautifully streamlined laminated seat cover made from Ultraleather Brisa and Ultraleather Ultratech in the headrest.  The Ultraleather Brisa has breathability and comfort attributes that exceed those of many fabrics.  The visual aesthetic quality of the headrest is manufactured in a style that mimics the look and feel of comfortable pillow for maximum comfort.  The second economy row is trimmed in a baseline style with Ultraleather Promessa and Ultratech Cora to accentuate the middle seat and the additional space that it provides.  The innovative use of contrasting fabrics breaks up the appearance of the cabin, making it look and feel more like a residential interior.
Safran Seats' Slim Plus, the standard-bearer for regional seating for Embraer and Bombardier, is upholstered in a mixture of Promessa AV and Ultratech Metrotech.  The center panel has a fabric look and feel for enhanced comfort both real and perceived.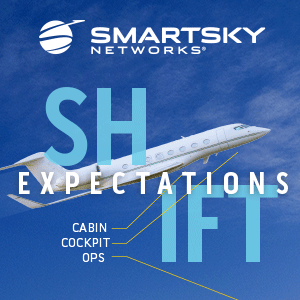 The Tapis expo booth will also celebrate the company's Japanese manufacturing origins and will feature a sushi bar, in addition to a color and trim laboratory where customers can explore options, and a materials lab to experiment with texture, color and contrast of Tapis materials.
Tapis' booth will be in Hall 7, Stand 7C20 at AIX, April 2-4, in Hamburg, Germany.
About Tapis Corporation
Since its inception in 1977 Tapis Corporation has provided superior aircraft interior fabrics and continues to lead the industry in innovative design and implementation. A continued commitment to customers has been to persistently explore new ways to provide the highest quality of products and services for airplane interiors that meet FAA requirements.