Kontron, a leading global provider of IoT/Embedded Computing Technology (ECT), today announced the production availability of its leading-edge portable Cab-n-Connect P100 wireless streaming platform for the commercial avionics industry.
Providing a complete, flexible and robust solution, the P100 system supports both low-end or high-end processor solutions, various storage options, and integrated wireless technology including dual 802.11ac/abgn radios that support 100 streaming client devices, a 4G LTE Advanced Pro cellular modem and an ADS-B wireless receiver.
This entry-level platform provides many of the features and performance levels found in fixed IFE equipment, but without the need for a separate STC thereby eliminating additional costs and time for installation. Adding the P100 portable open platform into Kontron's comprehensive avionics product portfolio provides customers with a full range of IFE&C options enabling airlines to uniquely tailor an individual aircraft's in-flight entertainment needs with the right equipment.
The portable Cab-n-Connect™ P100 system is a small, light-weight platform that features dual hot-swappable batteries that offer up to 12 hours of video streaming along with an optional power and mounting kit. The optional power kit supportss aircraft power to the system, which allows the P100 to operate while charging the batteries. With up to 8 terabytes (TB) of onboard storage, the P100 delivers almost unlimited capacity to add engaging content. In addition, the system's removable storage device (RSSD) allows for quick content updates.
The operating system in the Cab-n-Connect™ P100 supports Docker Applications and Virtual Machines to further simplify IFE content management system integration. The unit is designed with an intuitive interface enabling maintenance teams to easily manage the system, and it also provides status information via an OLED display. The platform's onboard wireless ADS-B receiver is capable of receiving aircraft information without being directly hooked up to the aircraft, and can support applications such as Moving Map.
Kontron's ongoing strategy is to support partners and airline customers with critical system components that meet the connected aircraft wireless and network backbone requirements. With this commitment, Kontron has built a strong reputation for providing reliable open system platforms that help accelerate development for quick time-to-market at the lowest cost of deployment. There are currently more than 4,000 commercial aircraft and business jets operating worldwide with Kontron equipment on board. Kontron has FAA, EASA, CAAC certified equipment and STCs with deployments all over the world.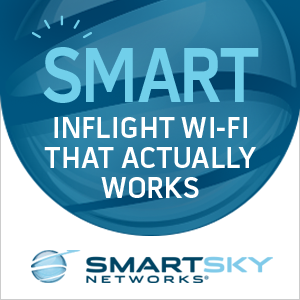 Kontron will showcase its entire line of rugged, open architecture hardware platforms, software and services for IFE and IFE&C systems at the Aircraft Interiors Expo, April 2-4, 2019 in Hamburg, Germany, booth #E24, Hall 2.
For detailed information on the Cab-n-Connect™ P100 specfications, please see:
https://www.kontron.com/products/systems/aircraft-computers/access-points/cab-n-connect-tm-p100.html
About Kontron – Member of the S&T Group
Kontron is a global leader in IoT/Embedded Computing Technology (ECT). As a part of technology group S&T, Kontron offers a combined portfolio of secure hardware, middleware and services for Internet of Things (IoT) and Industry 4.0 applications. With its standard products and tailor-made solutions based on highly reliable state-of-the-art embedded technologies, Kontron provides secure and innovative applications for a variety of industries. As a result, customers benefit from accelerated time-to-market, reduced total cost of ownership, product longevity and the best fully integrated applications overall.