Kontron, a leading global provider of IoT/Embedded Computer Technology (ECT), today announced that it has signed contracts to supply integrated In-flight Entertainment & Connectivity (IFE&C) equipment for more than 500 Russian and Chinese aircraft projected to be installed over the next two years.
Specifically, Kontron is providing flight hardware for open architecture IFE and IFE&C systems, including ACE FlightTM Servers, Cabin Wireless Access Points (CWAPs), Removable Storage and Cabin Control Panels.
Kontron's regional partners, RTSoft in Russia and Kontron Beijing Technology Co. in China, are providing local technical, certification and logistics support to the airlines and integration partners. Aircraft installations are well under way on these initial programs, and Kontron anticipates that the latest new contracts will help the company further solidify its position for additional business with both Russian and Chinese airlines.
"Based on our history of successful deployments, Kontron has earned its position as the number one supplier of open architecture systems and LRUs for the global IFE&C market," said Andy Mason, VP of Technology at Kontron America. "We anticipate even faster growth for this segment in regional markets such as Russia and China, which have large aircraft fleets that are not yet WiFi or connectivity enabled."
"These new programs could not have been achieved without the strong support of our regional partners in Russia and China," continued Mason, "RTSoft is headquartered in Moscow. Kontron Beijing Technologies, also known as Kontron China, is a Kontron sister company headquartered in Beijing, with regional offices throughout China."
Alexander Kovalev, Head of Business Development at RTSoft: "RTSoft has developed a close working relationship with Kontron over many years, spanning both sales and engineering programs. In 2016 and 2017, RTSoft and Kontron jointly sponsored the IFE&C Technology Conferences in Moscow, with many of the Russian airlines and aviation system integrators attending. These meetings proved to be important steps in setting the groundwork for RTSoft and Kontron to secure our initial contracts in Russia's IFE&C business. We see further growth within this area in the future."
Vincent Wang, General Manager at Kontron China: "Chinese airline customers are driving demand for additional services, such as wireless IFE and inflight connectivity. Passengers will soon expect to have access to the same smartphone, internet and WiFi device services that they can use on the ground. Kontron America and Kontron China have been in close collaboration over the past several years to capture this business when the growth ramp-up occurs."
Kontron and parent company S&T are both global companies, and this corporate reach allows the Kontron Avionics team, mainly based in San Diego, California, to support airline and aviation customers throughout the world.
Kontron has built a strong reputation for providing groundbreaking IFE&C platforms that help accelerate development for quick time-to-market at the lowest cost of deployment. There are currently more than 4000 commercial aircraft and business jets operating worldwide with Kontron equipment on board.
Kontron will showcase its entire line of rugged, open architecture hardware platforms, software and services for IFE and IFE&C systems at the Aircraft Interiors Expo, April 2-4, 2019 in Hamburg, Germany, booth #E24, Hall 2.
About RTSoft
RTSoft is an engineering hardware and software company with over 25 years of experience in industrial automation and embedded technologies.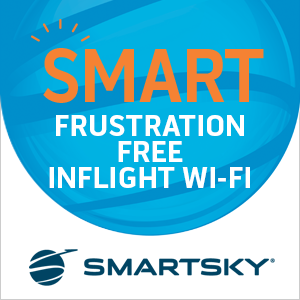 About S&T
S&T AG (www.snt.at) heads a technology group that employs some 4,300 persons and that operates in more than 25 countries around the world. S&T AG is listed on the Frankfurt Stock Exchange (ISIN AT0000A0E9W5, WKN A0X9EJ, SANT). S&T forms part of the Exchange's TecDAX® and SDAX® indexes of high techs. S&T is a leading supplier in Central and Eastern Europe of IT systems and of the services and solutions comprised in them. S&T took in 2016 a stake in Kontron AG, one of the leaders on the world's market for embedded computers. This transaction has enhanced S&T's portfolio of proprietary technologies used in the fields of appliances, cloud security, software and smart energy. This move has made S&T one of the leading suppliers on the international markets for Industry 4.0 and IoT (Internet of Things) technologies.
About Kontron – Member of the S&T Group
Kontron is a global leader in IoT/Embedded Computing Technology (ECT). As a part of technology group S&T, Kontron, together with its sister company S&T Technologies, offers a combined portfolio of secure hardware, middleware and services for Internet of Things (IoT) and Industry 4.0 applications. With its standard products and tailor-made solutions based on highly reliable state-of-the-art embedded technologies, Kontron provides secure and innovative applications for a variety of industries. As a result, customers benefit from accelerated time-to-market, reduced total cost of ownership, product longevity and the best fully integrated applications overall.