HAECO Cabin Solutions, a division of HAECO Americas headquartered in Greensboro, North Carolina, USA, and a business unit within the HAECO Group, will unveil its Eclipse Cabin at the Aircraft Interiors Expo in Hamburg, Germany, on April 2, 2019. During the event, HAECO Cabin Solutions will also showcase its new Eclipse seat. The launch customer − an as yet unnamed Middle East-based airline − will begin flying with the seats in 2020.
The Eclipse Cabin transforms travel in short-haul business class and long-haul premium economy by utilizing an innovative layout and design. This elevates the overall passenger experience by increasing privacy and comfort while maximizing passenger places (PAX) for airlines. The Eclipse Cabin further enhances flying by providing more stowage space for amenities and crew baggage, freeing overhead bin space.
Doug Rasmussen, President and Group Director of HAECO Cabin Solutions, said: "We saw an opportunity to develop a premium product for an emerging new class between premium economy and business class seating that would be appreciated both by passengers and airlines. We harnessed our decades of experience in providing premium seating products and services to take a holistic approach to creating a new standard. The unique advantages of the Eclipse seat, together with the integrated cabin, can create up to a 14% increase in PAX within the same cabin space."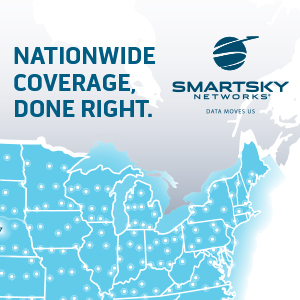 Customer deliveries will commence in the first quarter of 2020 after the Eclipse Cabin has achieved FAA Technical Standard Order (TSO) certification. Discussions with airframers to make the Eclipse Cabin linefit-offerable are ongoing. The Eclipse Cabin has already achieved technical viability with Boeing and configurations for the Boeing 737 and 787 are now available.
The Eclipse Cabin will be on display at the HAECO Americas booth during the Aircraft Interiors Expo in Hamburg, Germany April 2-4, 2019.
About HAECO Cabin Solutions
HAECO Cabin Solutions is a business unit of the HAECO Group, offering comprehensive cabin interiors products and services. HAECO Cabin Solutions, certified by the FAA with Organization Designation Authorization (ODA), provides interiors design engineering, certification services and retrofit project integration on all aircraft types and on fleets of all sizes. HAECO Cabin Solutions also manufactures many interiors products, including high-reliability Vector™ seats, fuel-saving lightweight galleys, lavatories, crew rest modules and life raft stowage. For more information, visit http://www.HAECO.aero/ or visit stand 5D10.