Inmarsat, the world leader in global mobile satellite communications, today announced that more than 1,000 terminals have now been installed for its next-generation inflight broadband solutions by customers in the global airline and business aviation markets.
The milestone, celebrated at Aircraft Interiors Expo (AIX) in Hamburg, highlights the growing market dominance and adoption of Inmarsat's three award-winning new connectivity services, GX Aviation, Jet ConneX and European Aviation Network (EAN).
GX Aviation and Jet ConneX are the world's first and only global, high-speed inflight connectivity services delivered through a wholly-owned and operated network of high-throughput satellites, allowing airline and business aviation passengers to seamlessly browse the internet, stream videos, check social media and more during flights.
GX Aviation is currently available with leading airlines such as Lufthansa, Air New Zealand, Qatar Airways, Singapore Airlines, Norwegian, Avianca and Citilink. Earlier today, Inmarsat partner SITAONAIR announced that it has now activated GX Aviation on the majority of Philippine Airlines (PAL)'s new-generation aircraft.
Jet ConneX has been the most successful launch of an inflight wifi solution in business aviation history. It is currently flying on more than 450 aircraft across the world, offering unprecedented new capabilities and reinforcing Inmarsat's status as the number one connectivity provider to business aviation customers globally.
EAN, developed in partnership with Deutsche Telekom, is a new purpose-built inflight broadband solution that is uniquely suited to the challenges of European airspace; one of the world's most congested, with more than one billion passengers per year. The innovative network was founded upon a European Union initiative and has been developed by an alliance of Europe's leading technology companies to deliver the fastest speeds for passengers, installation times for airlines and scalability to meet future demand.
Philip Balaam, President of Inmarsat Aviation, said: "GX Aviation, Jet ConneX and EAN are pioneering an exciting new chapter in global inflight connectivity and we are extremely proud that the market has responded so enthusiastically. We look forward to crossing many more milestones in the future, with a large number of installations currently underway and a healthy new business pipeline of around 3,000 aircraft. To meet future demand, we have a fully-funded development roadmap that includes new satellite launches in 2019, 2020 and 2021.
"Our success to date would not have been possible without the support of our industry-leading partnership network, which includes the likes of Collins Aerospace, Deutsche Telekom, Honeywell, SATCOM Direct, SITAONAIR, Thales and most recently Panasonic Avionics."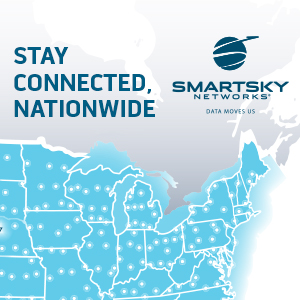 PHOTO CAPTION: A team celebration of the 1,000th installation of Inmarsat Aviation's next-generation inflight broadband solutions at Aircraft Interiors Expo (AIX) in Hamburg
About Inmarsat
Inmarsat is the world leader in global, mobile satellite communications. It owns and operates the world's best global portfolio of satellite networks, specifically designed for customer mobility, and holds a multi-layered, global spectrum portfolio, covering L-band, Ka-band and S-band, enabling unparalleled breadth and diversity in the solutions it provides.  Inmarsat's long established global distribution network includes not only the world's leading channel partners but also its own strong direct retail capabilities, enabling end to end customer service assurance.  The company has an unrivalled track record of operating the world's most reliable global mobile satellite networks, sustaining business and mission critical safety & operational applications for 40 years. It is also a major driving force behind technological innovation in mobile satellite communications, sustaining its leadership through a substantial investment and a powerful network of technology and manufacturing partners.   Inmarsat operates across a diversified portfolio of sectors with the financial resources to fund its business strategy and holds leading positions in the Maritime, Government and Aviation satcoms markets, operating consistently as a trusted, responsive and high quality partner to its customers across the globe.