Following the announcement of digEcor's acquisition of commercial IFE business from Collins Aerospace, Burrana is now offering a wider product range including Airshow ASXi Moving Maps, FlightPath3D and digEcor's original Moving Map.
As one of inflight entertainment's most popular options, moving maps captivate passengers as they take to the skies and follow their flight path from take-off to landing. Burrana offers three cutting-edge moving map products to enable airlines to bring their brands to life through customization and keep the optimal passenger experience front and center.
FlightPath3D is one such product, offering a range of highly interactive and entertaining options for passengers, including a bird's eye view with 3D aircraft and cockpit views. Passengers can also follow their flight path across the globe thanks to detailed aircraft rendering set against a full 3D Earth satellite imagery background. FlightPath3D can be customised to enable your airline's brand to create a unique and extraordinary passenger experience.
Airshow® ASXi Moving Maps offers 3D graphics, a cockpit and 360° aerial views, global coverage and an intuitive interface. Airshow reads the take-off and destination points from the flight management system (FMS), then automatically displays information for the route. Airshow® keeps passengers in sync with time zone and world clock displays, plus destination guides and connecting gate information. Airshow® displays different information on the ground, during flight cruising and on descent.
digEcor's original Moving Map brings passengers into the flight experience with a 2D map and realistic geographic detail. Passengers are entertained by the Moving Map and are shown vital flight information throughout their journey.
Burrana CEO, David Withers, said that Burrana's growing and flexible product portfolio ensures continued delivery of airline brand enhancing passenger solutions.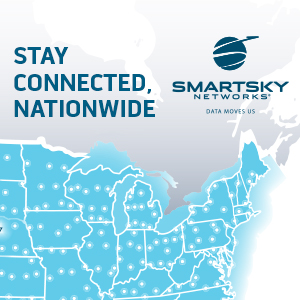 "Visit us at AIX in Hamburg on 2-4 April on booth 4C32 to demo our range of moving map products and full suite of end-to-end cabin technologies".
About Burrana:
For more than 50 years the heritage of Burrana has enabled all airlines to create extraordinary passenger experiences. Burrana was formed following digEcor's acquisition of the Collins Aerospace commercial IFE business including the former Transcom and Avicom product lines. Burrana now stands as a world leading integrated, end to end cabin technology provider.
Our modular and affordable portfolio include PAVES and GLIDE seatback and overhead IFE, USB and 110V passenger power, LED cabin lighting, cabin management, crew applications and content services.
We deliver reliable, tailored solutions that enable your brand through enhance passenger experience whist providing operational efficiencies.