Inside a heritage pre-WWI hangar at Airbus' German factory headquarters now sits the extended and rebranded Airspace Customer Definition Centre, a high-tech hub for airlines, suppliers and Airbus to conceptualize, refine, test and customize their cabins. The A320 and A330 are joining the previous site for the A350 XWB, resulting in the addition of the "Airspace" cabin brand to the centre.
"It's really building on the success of the A350 Customer Definition Centre," senior vice president for marketing and customer affairs François Caudron told Runway Girl Network in an interview at the event. "That has really demonstrated that customers love it — they really get inspired, it helps them making the right decisions, and therefore when we ramped up on the A320 and A330 we needed to offer a consistent experience."
"We have a consistent offering," Caudron explained. "Airspace cabins are being deployed on the A330 and A320. It's about consistency in the ways of working and experience throughout the definition. The A330 was a no-brainer, because they work side-by-side with the A350. The A320, what really pushes it is the success of the A321, and the A321LR in particular. We're going to be seeing a lot more of those flying transatlantic routes, which means the A321 is coming into widebody territory, so you need to rethink your cabin offering."
Four and a half square kilometres of space over two floors includes 3D visualization rooms, VR cabin spaces, real-world mockups with seats from a half-dozen linefit and retrofit manufacturers, materials and finish spaces, digital mockups, and floor projection systems for all three aircraft types. With a focus on collaborative working, breakout areas, technology and interactivity, the space is impressive, with media including Runway Girl Network escorted through mockup after mockup, digital room after digital room on an hours-long tour.
Highlights from a modern #PaxEx perspective include CATIA-based digital cabin CGI systems in 2D, 3D and VR, which can be loaded with a variety of inputs from sub-suppliers including seats, lavatories, galleys and other monuments, and tested for changes immediately: swap out seat X for seat Y and see how that changes the cabin, for example.
Real-world mockups, too, are crucial to the experience, with multiple sets of frames for each aircraft family. Impressively, the Airbus A320 version includes the rear door sections of its highest-density 188-seater LOPA, where the rear two seats stick out somewhat towards the Space-Flex lavatories mounted in the rear bulkhead.
The Airbus staffer demonstrating the products was very clear on the purpose of this mockup: it is to ensure that airlines going for a max-pax configuration know precisely what they're purchasing.
Notable also by its presence was a mockup of the pre-Airspace A320 fuselage but with the new XL bins that are available now for order. Here, too, airlines can see exactly what's on offer and discuss human dynamics: will flight attendants with body size profiles in their region be able to reach the bins, for example?
Airbus will run multiple airlines through the new centre at the same time, with centre staffers suggesting between 2-3 customers per week for a total duration of perhaps 2-3 weeks for an A350.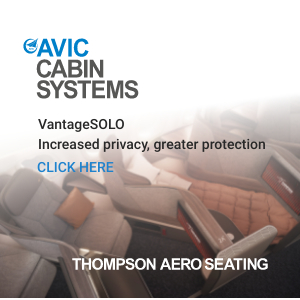 In addition, Airbus will also continue to seek feedback and strategic guidance from the airlines at the ACDC, says François Caudron. "We run four times a year the Customer Experience Teams: those are places where we actually ask customers to explore concepts, to validate some of them. We get them to help us understand their expectations. We capture their needs, we capture their wishes. That helps us setting the market trends for the coming years."
For airlines, making more Airbus aircraft behave like each other is a big win. "When you develop a common cabin control device like the CIDS at the front where you control the cabin, lighting, air conditioning and temperature, you want to put it across the board because then it generates some savings for the airline in terms of training of their crew, interoperability, deploying them from one aircraft to another," Caudron explained to RGN.
"Commonality is not only in the cockpit," Caudron said. "It also works in the cabin."
Image Gallery:
Using digital certification for early checks on cabin configurations saves time and rework. Image: John Walton
Real-world, touch-and-feel CMF in natural light streaming into the hangar is a PaxEx plus. Image: John Walton
Related Articles: