Global entertainment and media agency Spafax has partnered with Refinery29, the leading entertainment and women's media company, to bring R29 Originals to the global in-flight market.
The partnership offers an opportunity for Spafax's airline clients to provide their passengers with unique, female-focused content and connect with their young female audience.
Airlines can choose to feature a variety of Refinery29 videos, including scripted comedies, tutorials and documentaries.
Spafax TV Acquisitions Manager, Gabriella Wilkie said: "The range and quality of female-focused topics featured in the videos makes our partnership with Refinery29 unique. Ultimately, all the videos have a unifying aim of telling stories to showcase the depth and variety of female voices and we're very excited to make R29's video library available to our airline clients."
Refinery29 SVP Business Development & Strategy, Christopher Sumner, said: "With a global audience of over 400 million viewers, Refinery29 media has grown to be the leading female-focused media and entertainment company. Our partnership with Spafax will continue to expand our reach across platforms, globally."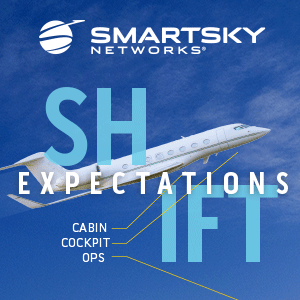 The selection of series will rotate monthly, and cover topics including style, politics, food, sex, health, wellness, travel and beauty. R29 Originals will become available for inflight entertainment starting summer 2019.
About Refinery29
Refinery29 is the leading media and entertainment company focused on women with a global audience footprint of 425 million across all platforms. Through a variety of lifestyle stories, original video programming, social, shareable content, and live experiences, Refinery29 provides its audience with the inspiration and tools to discover and pursue a more independent, stylish, and informed life.
About Spafax Group
The Spafax Group is one of the world's leading providers of media sales, entertainment curation and content marketing. Originally founded to serve the airline market, Spafax Group companies now support a wide variety of leading brands around the world. Current clients include Air Canada, American Airlines, British Airways, Cathay Pacific, Delta Air Lines, Emirates the Lufthansa Group, Mercedes- Benz, Singapore Airlines and many others. The group is headquartered in London with over a dozen offices around the world. Spafax is a tenthavenue company.