Indian airlines have some of the highest percentages of female pilots in the world, aided by generous maternity benefits which some employee representatives in other countries are keen to replicate.
According to the International Society of Women Airline Pilots (ISWAP), 5.18% of pilots globally are women. In India, the proportion rises to 12.4%.
At Indian low-cost carrier IndiGo, the number of female pilots has risen from 80 to 330 over the last five years, and women now make up 13% of its pilot workforce. An IndiGo spokesperson tells Runway Girl Network that this is "testament to the Indian aviation industry being welcoming and creating a level playing field for women".
"IndiGo has always endeavored to create a culture that's equally conducive for women, and we see this as a substantial progression," says the spokesperson. "IndiGo is the only airline to have crèches [daycare centers], which enable both women and men to strike a balance between their early parenthood responsibilities and professional obligations.
"In addition to the mandatory maternity leave policy, IndiGo offers flexibility to women pilots to continue working (excluding flying duties) during their maternity, which benefits them in two ways. First, IndiGo gives an office duty allowance which is separate from the standard salary, and second, this enables women pilots to constructively stay engaged with the profession in spite of having to take a break from their flying duties."
An amendment to India's Maternity Benefits Act in 2017 increased paid maternity leave from 12 weeks to 26 weeks.
In the UK, which already has some of the world's most generous maternity allowances, the British Airline Pilots Association (BALPA) has launched a new 'Baby On Board' campaign calling for female pilots to receive full pay for the first 26 weeks of their maternity leave and half pay for the remainder.
Under UK law, companies must allow eligible employees to take up to 52 weeks' maternity leave – 39 weeks of which is paid. Statutory Maternity Pay legislation states that during the first six weeks of maternity leave, employees must receive 90% of their average weekly earnings before tax. After this, employees are entitled to receive 33 weeks' leave paid at £145.18 ($187.23) per week or 90% of their average weekly earnings before tax, whichever is lower.
For airline pilots, argues BALPA, this represents up to a 90% reduction in pay and makes it difficult to repay the considerable debts that are often accrued during training.
While many large companies in the UK go above and beyond the statutory minimum – with some offering up to six months of fully paid parental leave – this does not always apply to the countries' airlines. UK flag carrier British Airways, for instance, pays the statutory minimum.
"Like the majority of other UK airlines, we offer industry-standard maternity pay for all of our colleagues," says a British Airways spokesman, adding: "We recognize that there is always more to be done to inspire girls and women to take up careers in traditionally male-dominated roles."
Rival Virgin Atlantic also pays the statutory minimum now, but it will soon introduce a new pay policy that will see pilots receiving 100% pay for the first 12 weeks of maternity leave.
"Following a recent benefits review, we will be improving our parental leave packages and from 1st July we are offering enhanced parental benefits above the statutory requirements," says a Virgin Atlantic spokeswoman. "Encouraging more women into flying careers remains a priority and we'll continue to evolve our initiatives to create the most diverse workforce possible."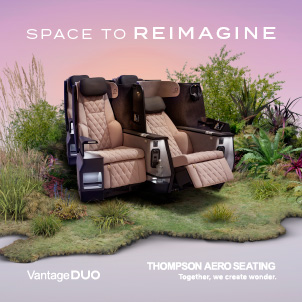 UK low-cost carrier easyJet also exceeds the statutory minimum, providing the required six weeks at 90% pay followed by 12 weeks at 50% pay and the remainder at the statutory level.
"We also have a shared parental leave policy for any parents wishing to share the childcare over this period, and offer a number of flexible working arrangements available for all pilots, including those returning from maternity leave," says an easyJet spokeswoman.
Under its Amy Johnson pilot recruitment initiative, easyJet aims to ensure that 20% of its new entrant pilots are female by 2020. "In 2018 we achieved 15% towards that target," says the spokeswoman.
Readers in the US, where there is no legal requirement for businesses to provide any paid maternity leave, are probably reading this article and weeping. However, despite the lack of legal obligation some US airlines have improved their maternity benefits packages in recent years.
For instance, an American Airlines spokesperson says: "Our Post Delivery Disability Plan pays 100% of a team member's salary from the date of delivery for up to 10 weeks. We don't have any UK-based pilots, so this applies for our US pilots. This policy went into effect on Jan. 1, 2017."
Runway Girl Network also approached Delta Air Lines and United Airlines for comment but neither immediately responded.
Related Articles: