Panasonic Avionics Corporation (Panasonic Avionics) has appointed Kimberly Chainey as its General Counsel.
Ms. Chainey is a legal leader and corporate generalist with over 15 years experience advising senior executives of Fortune 500 companies, venture businesses and government entities.
As chief legal officer and a member of the executive team, Chainey will advise Panasonic Avionics' leadership on the company's strategic direction.
Her responsibilities will include overseeing legal issues, promoting a disciplined compliance culture and analyzing legislation and its effect on the company. She will also manage commercial contracts and lead complex projects and transactions.
Chainey will report directly to Jessica Hodkinson, the General Counsel of Panasonic Corporation of North America (PNA) with a dotted line reporting structure to Panasonic Avionics' Chief Executive Officer, Hideo Nakano.
Hideo Nakano, Chief Executive Officer of Panasonic Avionics, says: "Kimberly's wealth of legal leadership experience and proven track record with other major corporations make her a natural fit for Panasonic Avionics. We are delighted to welcome her to our team."
Kimberly Chainey, General Counsel of Panasonic Avionics Corporation, says: "I am excited to be joining such a dynamic, industry-leading company, and I look forward to playing a key role in supporting Panasonic Avionics' global organization."
Chainey joins Panasonic Avionics from the Avis Budget Group where she was the Associate General Counsel, Global M&A, Strategy and Innovation. Prior to that, she served as The Hershey Company's, Associate General Counsel, International. She also has held roles with a number of other leading firms including Morgan Lewis and Procter and Gamble.
She earned her Juris Doctor from The University of Pennsylvania Law School and her MBA from The Wharton School of Business. Chainey also received her BA in Environmental Science, cum laude from Harvard University, Harvard-Radcliffe College.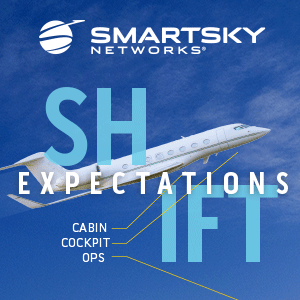 About Panasonic Avionics Corporation 
Panasonic Avionics Corporation is the world's leading supplier of inflight entertainment and communication systems. The company's best-in-class solutions, supported by professional maintenance services, fully integrate with the cabin enabling its customers to deliver the ultimate travel experiences with a rich variety of entertainment choices, resulting in improved quality communication systems and solutions, reduced time-to-market and lower overall costs.
Established in 1979, Panasonic Avionics Corporation, a U.S. corporation, is a subsidiary of Panasonic Corporation of North America, the principal North American subsidiary of Panasonic Corporation. Headquartered in Lake Forest, California with over 5,000 employees and operations in 80 global locations, it has delivered over 9,000 IFE systems and 2,000 inflight connectivity solutions to the world's leading airlines.
Featured image credited to istock.com/JakeOlimb