The future is difficult to map, but it's where many designers make their home.
At a working group held during the recent Red Cabin Innovation and Aircraft Seating conference in Hamburg, Airbus hosted a working group to discuss the trends driving design of aircraft cabins and encouraged participating designers to share their own views on what values will continue to drive cabin innovation in the foreseeable future.
Airbus industrial design manager Tobias Meyer, who led the working group, offered a very grounded perspective on the perils of prediction, telling attendees:
What will be the future? How will the future look in the next 10 or 20 years? We have no idea. The further out that we look into the future, we need to look at scenarios. There's never one future, but there are different – sometimes close and sometimes far away – potential futures. This is what we see as 'future scenarios'. It's a little bit like risk-management.
When crafting its own future cabin concept several years ago, Airbus focused on principles more than specifics, identifying the core values that would drive passenger experience design for years to come.
"We created a potential future with key attributes that defined our concepts," said Meyer. "The driving principle was of sustainability. We also looked at future passenger needs and what kind of technology would enable us to do something to address those passenger needs."
Airbus categorized the future trends into two groups: needs and technologies. The needs were: recreation and health, multi-dimensional reality, seamless productivity, smart differentiation, and participative personalization.
"These were some of the needs that we saw in the future and I think these are becoming more relevant," noted Meyer. "If you look at the new passenger experience, we always start with the basic needs of the passenger. We still look outside of the cabin, to see what trends drive our cabin experience. Of course, technology is always driving the experience and what we can really enable."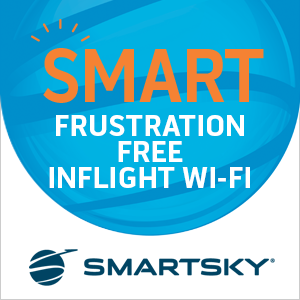 The technology trends identified by Airbus were: bionic principles, advanced materials and sensors, sustainable architecture, automation and smart robotics, and intelligent data control.
These are 'big picture' trend categories, and innovation is happening in all corners, in various sectors. In general, they are safe bets.
To help fine-tune the industry's future radar, Airbus created TrendSpace, a 360º market analysis of 23 cabin and market trends in four trend clusters: cabin classes and configurations, passenger experience and airline operations, airline business models and passenger landscape.
"It's an awareness tool," explained Meyer. "You get connected with some knowledge that we see in the market and you can define how much of that knowledge can affect the product that you are creating."
Participants in the workshop – industry designers, manufacturers and suppliers – were asked to prioritize the trends which they believe will drive design in the near-term and long-term. The factors, in order of priority by popular vote, were: 1) revenue space maximization, 2) onboard connectivity and IFE, 3) aging passengers, 4) passenger stress and well-being, 5) digital travelers, 6) ancillary revenue, 7) airline branding and design, and 8) value of baggage.
Of course, designers and manufacturers in the aviation industry have a unique advantage: because the timeline for completion of airline programs is long, the work they focus on today – the experiential and technology factors they prioritize – will shape the reality of passenger experience a decade from now and beyond.
And, after all, as Abraham Lincoln said, "The best way to predict your future is to create it."
Related Articles: