Viva Air, a low-cost airline in Latin America, will become the first airline in the region to benefit from a new suite of wireless data loading technology from Teledyne Controls to further improve the efficiency and dispatch ability of its fleet, increase the speed of uploading new software and navigation databases (NDBs), and streamline maintenance processes.
The 50 new A320ceo/neo aircraft will feature Teledyne Controls' proven suite, including its Flight Data Interface and Management Unit (FDIMU), which is the industry standard for data acquisition on Airbus aircraft, and the Application Generation Software (AGS) tool to maximize Aircraft Condition Monitoring System (ACMS) capability.
They will also feature Teledyne's Loadstar® Server Enterprise (LSE) to manage the configuration, storage and electronic distribution of software parts to individual aircraft, and the enhanced Airborne Data Loader (eADL) that allows software parts to be electronically distributed and loaded across the entire fleet.
Viva Air's data distribution and loading process will be automated even further with Teledyne's GroundLink® Comm+ system (a wireless quick access recorder and communication device) that provides cellular wireless connectivity between LSE and the eADL. The GroundLink® system is installed and operational on more than 14,000 airplanes worldwide. Viva Air will also be the first airline in the region to subscribe to Teledyne's new SIM Service to provide a single point of contact for the solution, including the necessary data plan.
Elizabeth Solis, Sales & Services Manager of Latin America of Teledyne Controls, says that this integrated approach will deliver significant operational benefits: "Teledyne's GroundLink® Dataloading solution accelerates information delivery, minimizes costs and optimizes efficiency, compliance, quality control and process management," she explains.
With the eADL connected via Ethernet to the GroundLink® Comm+ system, software parts can be wirelessly transmitted from the LSE ground system directly to the eADL's internal mass memory. From there, at the operator's command, the software parts can be loaded directly to the target LRUs. This ensures that the latest version of software is installed, while reducing data loading time and eliminating the need to reproduce, distribute and load countless floppy disks each month.   Additionally, this keeps human intervention to a minimum and gives operators the ability to load their aircraft at multiple hubs, increasing their on-time dispatch performance.
The LSE software will enable Viva Air's flight operations to have a complete overview of the status of every aircraft in its fleet: Flight Ops can see which software parts and databases have been loaded remotely, which is not only vital for daily operations but also critical for providing a complete audit trail.
Nicolas Takahashi, Vice President of Maintenance of Viva Air says, "One of our values ​​is efficiency and with this new provider we will be able to optimize processes, both in the speed of flight information and savings in maintenance in execution of tasks."
Existing expertise and market credibility were also important. "We value selecting suppliers who are well recognized in the aviation industry, and Teledyne was able to prove its success in the market with other airlines such as Ryanair, Viva Aerobus, and others which also helped us make the decision," said Nicolas Takahashi.
Teledyne's relationship with Viva Air is very significant and the first of its kind in the region to benefit from this technology mix. We look forward to contributing to Viva Air's goal of "revolutionizing the way you fly in Latin America" for years to come.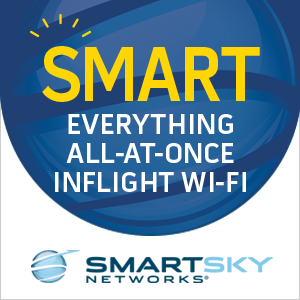 About Viva Air
Viva Air is the leading group of low cost airlines in Latin America. It is currently headquartered in Colombia and Peru, with a network of domestic and international flights. It began operations in 2012 in Colombia and in 2017 in Peru, changing and revolutionizing the way of flying with low prices. With the recent purchase of 50 new aircraft Airbus 320, 15 CEO (current engine option) and 35 NEO (new engine option), the group plans to expand its model throughout the region.
Viva Air has all the experience and support of Irelandia Aviation, leading developer of low cost airlines in the world, led by Declan Ryan and his team, one of the founders of Ryanair. Irelandia has successfully developed 6 airlines using this model to date, which are: Ryanair in Europe, Tiger Airways in Asia, Allegiant in the United States, VivaAerobus in Mexico, Viva Air Colombia and Viva Air Peru. These airlines combined add a fleet of more than 500 aircraft and have transported more than 1 billion passengers.