Panasonic Avionics Corporation subsidiary, AeroMobile, a leading provider of inflight mobile connectivity, has partnered with Ooredoo, one of the leading telecoms operators in the Middle East, to make roaming in the skies of Kuwait more accessible and affordable for their local customers.
In a first for a Kuwaiti mobile operator, Ooredoo Kuwait have expanded their mainstream roaming bundle, Ooredoo Passport, to now include AeroMobile's inflight mobile phone service as an additional destination. As a result, Ooredoo customers will now be able to surf the internet, check emails and stay social at the same cost as all other Passport destinations when flying on any airline and aircraft connected by AeroMobile's network.
AeroMobile inflight mobile services are available on 22 airlines worldwide including Kuwait Airways, Emirates, Turkish Airlines, Qatar Airways and Etihad Airways in the Middle East.
Kevin Rogers, CEO of AeroMobile, says: "I am extremely excited to sign this new roaming deal with one of the Middle East's leading Operators. It underlines the continued growth and importance of inflight mobile connectivity to both airlines and mobile operators."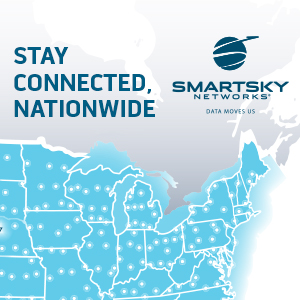 Ooredoo Spokesperson Mijbil Al-Ayoub, Corporate Communications Senior Director, said: "This innovative partnership with AeroMobile means we are the first mobile operator in Kuwait to offer customers unlimited data roaming while inflight, as part of our Passport roaming package."
So if you're an Ooredoo Kuwait customer; don't forget your Passport next time you fly!
About AeroMobile
AeroMobile Communications Limited, a wholly owned subsidiary of Panasonic Avionics Corporation, is a UK-based mobile service provider for the aviation industry. AeroMobile provides world class, proven, technology and services that enable airline passengers to use their own mobile phones for voice, texting and mobile data whilst inflight.
Since launching the service in 2008 over 40 million passengers have successfully connected to the AeroMobile network inflight.
Featured image credited to istock.com/JakeOlimb