AIM Altitude today signed a Memorandum of Understanding (MOU) with China Southern Airlines. The MOU marks the award of the airline's latest 737 MAX Galley programme to AIM Altitude, who have been a major galley supplier to China Southern for a number of years. The signing ceremony took place at the major Government-hosted China International Import Expo in Shanghai where both AIM Altitude and China Southern Airlines are exhibiting.
AIM Altitude's next-generation galleys feature new light-weight and robust materials, with a class leading, crew friendly, aesthetically-pleasing design. Each of China Southern's 737 MAX aircraft will be fitted with a full suite of galley systems, with deliveries commencing in July 2019 through to December 2020.
Matthew Eyre, Vice President Corporate Accounts at AIM Altitude, said: "AIM Altitude is delighted to have been selected by China Southern for this 737 MAX Galley programme and to be signing this agreement at such an important international trade and exhibition event. This MOU is a result of the long-term relationship that we have developed with China Southern, although this is our first contract award from them as part of AVIC Cabin Systems. We look forward to the prospect of further developing our partnership in the future."
AIM Altitude also designs and manufactures spectacular social areas, bars and lounges, using pioneering engineering techniques, as well as robust, high quality stowages and partitions.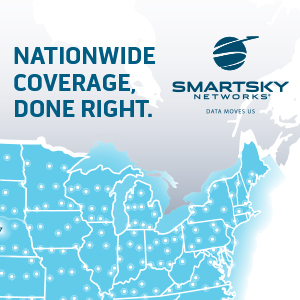 About AIM Altitude
AIM Altitude designs, manufactures, certifies, and maintains cabin interiors for the world's major airlines on Airbus, Boeing and other OEMs' aircraft.
The market-leading products and services of AIM Altitude include: premium customised monuments, social spaces, bars, galleys and stowages, composite components and a full-service product-support capability. AIM Altitude's products are all inspirationally designed, meticulously engineered and beautifully crafted.
AIM Altitude is a global company headquartered in the UK, with bases in New Zealand, the Middle East, and North America. Whilst being a modern, innovative and pioneering company, AIM Altitude still has links to its roots as a small coachworks business, established in the UK in the early 1900s.
AIM Altitude is owned by AVIC Cabin Systems (ACS), which also owns FACC, Jiatai Aircraft Equipment Co., Fesher and Thompson Aero Seating. ACS's mission is to integrate the capabilities of the member companies to deliver more competitive turnkey and fully integrated cabin solutions to customers.  The parent company AVIC focuses on aviation manufacturing but is also involved in several other business sectors, including automobile, trade and logistics, retail, electronics and real estate investment, with revenue of US$55 billion in 2017.