In a rather quiet announcement released only in Arabic, Saudia has officially placed into service the newest entrant into the inflight connectivity space – the hybrid Ku/Ka-band system marketed by Taqnia Space as UON.
The service, which uses EUTELSAT 70B and 3B satellites, was launched on 10 November on an Airbus A320, registered as HZ-ASB. The aircraft will initially operate the Riyadh-Geneva route.
Saudia currently has roughly 85 connected aircraft utilizing SITAONAIR as service provider and Inmarsat's SwiftBroadband offering, which provides a near global but painfully slow experience.
The airline is now promising speeds of up to 50 Mbps over the new UON system, bringing along cellular connectivity – with the aid of SITAONAIR – and live satellite television.
It remains to be seen if this will be an isolated rollout and limited to a batch of birds, or if Saudia will ultimately migrate its SwiftBroadband-fitted fleet to the hybrid solution, once UON service can be offered near globally. The program has been clouded in mystery, with key partners instructed to remain tight-lipped.
So far, this is the best shot your author has been able to source of the aircraft with antenna hump.
Saudia has been a leading airline in providing free connectivity to premium passengers, while it has more recently begun offering free messaging plans to economy passengers. But details of UON's service capabilities and pricing have not yet been announced.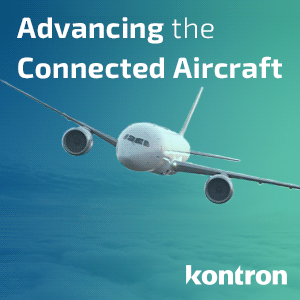 Even as it touts high speeds of 50 Mbps for UON, it has stopped short of detailing if streaming will be allowed on board or if services such as Netflix and YouTube will be blocked. Saudia's current SwiftBroadband powered Wi-Fi is sold in megabyte packages, making streaming video impractical and expensive.
The UON service has been installed on the first A320 in Saudia's fleet to be refurbished to include a new fully-flat business class seat, which appears to be the popular Rockwell Collins Diamond seat.
Seatback screens and AC power outlets have also been installed throughout the cabin.
The IFE is believed to be provided by Panasonic Avionics, which secured a follow-on order with Saudia in 2017.
Outside of the Viasat hybrid system currently being deinstalled by Alaska Airlines on the legacy Virgin America fleet, Saudia will be the world's sole airline to be publicly offering a hybrid Ku/Ka band system.
Related Articles: