Mankind has been dreaming about traveling to Mars since long before H.G. Wells and Ray Bradbury first put pen to paper, but with manned space travel to the red planet increasingly likely to become the stuff of science fact rather than fiction in our lifetime, an artful recalibration of those dreams is clearly in order. And that's where the Project Mars International Film and Art Competition comes in.
Spearheaded by the SciArt Exchange and NASA, in association with presenting sponsor, the Aerospace Industries Association (AIA), Project Mars was designed to bring together forward-thinking artists and dreamers from around the world to imagine what mankind's journey to Mars would look like through a unique short film and poster competition celebrating our shared future on the red planet. Winners were recently announced in a number of different categories, and the results could not be more evocative or diverse.
Mars is in Our DNA by Adrianna Allen from Lapeer, Michigan was selected as the winning poster and the stunningly beautiful animated short, Rendezvous With Mars by filmmakers Mayukh Goswami, Subigya Basnet and Divya More from New York, New York was chosen as the winning film by a team of judges that included former astronaut Nicole Stott, and Rogue One: A Star Wars Story director Gareth Edwards.
"The ultimate goal [of Project Mars] was to reach out to a new community of artists and filmmakers, to get them interested in the future of space exploration and have them share their visions of what it would be like to travel to the Moon, Mars, and beyond," says Jancy McPhee, Ph.D., Founder and Executive Director, SciArt Exchange.
A longtime proponent of art and science integration projects and activities that "encourage respect for differing views and talents, and foster team skills [that] promote innovation and collaboration," McPhee says Project Mars was a natural extension of SciArt's long-running Humans in Space Art Program.
"From Star Wars to The Jetsons to Jules Vernes' From the Earth to the Moon, the arts and science fiction have inspired generations of people to dream big dreams and pursue careers that will one day help us achieve them," adds Jed Shein, AIA's director, strategy and partnerships. "As the aerospace industry's workforce gets older, it's important we continue to find new ways to inspire and engage the future workforce. Project Mars created a perfect pathway to reach the artists and filmmakers that could create the poster or film that will steer a high school science whiz to one day become the future commander of NASA's Mars colony."
Also key in steering aspiring scientists and future space commanders to a career in Science, Technology, Engineering, the Arts and Mathematics (STEAM) is Project Mars' wildly diverse pool of applicants.
"SciArt Exchange believes that it will take people from many backgrounds to move forward into space," explains McPhee. "Of course, we need engineers and scientists, but they will be better at their jobs if they are trained to approach problem solving in multiple ways, communicate well, and be a good team member.
"We believe that the multi-disciplinary opportunities we offer can help. We also believe that we will need men and women with other backgrounds and native skills to develop, participate, support, and chronicle our future in space. Ideally, we would like to help prepare everyone to use their 'whole brain' capacities to their fullest and be capable of working collaboratively on diverse teams to help solve the future challenges that we will face."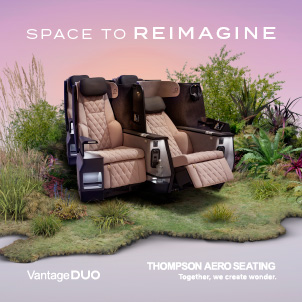 McPhee says she was encouraged by the number of Project Mars applicants (and winners) who were female, but was most excited about how deeply human so much of the submitted artwork turned out to be.
"The future of space exploration is a story about humans, and as such, it is a tale that should highlight the essential human traits, including wonder, ingenuity, and perseverance. Art is fabulous at relaying these human aspects, as well as telling the 'why' not just the 'how' and the 'what' of an endeavor," says McPhee. "SciArt Exchange and NASA were hoping that the best artwork would capture these aspects effectively, in a way that would move listeners and viewers to be interested and want to learn more."
Shein says he could not agree more. "The arts and sciences, especially, unite us. Project Mars brought thousands of people from around the world together to imagine a reality that does not yet exist. The International Space Station has welcomed astronauts not only from different countries, but also from different disciplines cooperating on science projects that allow us to better understand life on earth and in our solar system and improve life for all of us. That same unity and diversity will also be what allows us to overcome the challenges of returning to the moon and going to Mars and I can't wait to see that become a reality."
For more information on Project Mars and this year's winning poster and short films please visit: http://projectmarscompetition.com/index.html
Related Articles:
Featured image: Adrianna Allen. Image: The Project Mars Competition, co-organized by SciArt Exchange and NASA