UTC Aerospace Systems (UTAS), a subsidiary of UTC, offers what it admits is "an alternative" to Boeing's Airplane Health Management for the 787 in the form of its Ascentia advanced prognostics and health management (PHM) solution.
All Nippon Airways (ANA) recently agreed to trial Ascentia. But while UTAS's statement about the agreement bills Ascentia as providing "near-real-time analysis", the firm confirms to Runway Girl Network that the data from ANA's 787s will not be transmitted while the twinjets are airborne. Instead, the data will be processed on the ground.
"Our pilot with ANA monitors components in ATA chapters 21, 24, & 32, 36 and 49, which includes the Ram Air Fan and the Air Cycle Machine. Ascentia will also provide ANA with data visualization for all full-flight data and raw parameters for data they already record, which includes hundreds of line-replaceable units (LRUs) across the aircraft. Engine health monitoring is not currently covered by Ascentia," says Ajay Mahajan, VP & general manager, asset management & strategy, UTC Aerospace Systems.
Utilizing three core data methods to improve reliability – physics-based data, statistical analysis and machine learning – UTAS is able to provide ANA with predictive, actionable analytics to reduce unscheduled maintenance, reduce service interruptions, and optimize shop visits.
"We marry near-real-time data with advanced analytics to improve operational efficiency and increase reliability," explains Mahajan via email statement.
When near-real-time means on the ground
Yet in UTAS's view, near-real time means on the ground. "We are leveraging the aircraft's existing ability to transmit data at the end of each flight," says Mahajan. "We have automated data transfer and analysis solutions in place to provide ANA with alerts and proactive maintenance recommendations for their fleet via Ascentia." Asked by RGN if either party is detailing which exact pipes will be exploited, Mahajan states plainly: "We are not." He confirms, however, that it is not using 3G or 4G terrestrial transmissions.
It's notable that the transmissions are happening post-flight, however. Boeing AHM – which is available for all production aircraft but is a standard feature on the e-enabled 787 – can provide real-time fault management while the aircraft is en route, and can automatically monitor, collect and transmit service levels using ACARS through the installed Aircraft Condition Monitoring System.
And for its part, UTAS also has a means of supporting the inflight transmission of PHM data. One key piece of hardware in the firm's portfolio, for instance, is the Aircraft Interface Device (AID) – a technology platform which, in addition to serving as the interface between an electronic flight bag (EFB) and the avionics, can ostensibly support real-time diagnostics. Lufthansa is an AID customer for its A320s and A320neos, and the latest AID iteration is able to interface with the Inmarsat GX broadband inflight connectivity pipe. Bill Baumgarten, UTAS senior manager, strategic planning for Aircraft Data Management, confirms to RGN that its AID also "is compatible with Ku-band" inflight connectivity.
UTAS stresses, however, that its AID is not installed for the ANA pilot.
"The frequency and methods by which data is transferred is unique to each customer and determined by the mutually established use cases. Our teams ensure the appropriate hardware, software and support are in place to properly execute each unique PHM program," says Mahajan.
Moving health monitoring and AOC data over broadband IFC
To be clear, Boeing's original dream entailed transmitting AHM data in real time over the (now long-defunct) broadband Ku connectivity solution known as Connexion by Boeing. But despite a notable comment from Boeing in 2014 concerning fresh efforts, there has been little in the way of publicized examples of how the dream has become a reality.
A 2014 MOU between Singapore Airlines and Panasonic Avionics – aimed at, among other things, tying broadband-equipped aircraft into the airline operations network – seemed to bring industry closer to the vision, though neither party has provided an update to RGN. And while All Nippon Airways is both a customer of Panasonic Ku and SITAONAIR's Inmarsat SwiftBroadband (SBB)-powered connectivity solutions in the cabin, it's clear these pipes are not supporting the carrier's latest health monitoring arrangement with UTAS.
So what's the state of play in industry?
Noting that airplane health monitoring applications have been built around ACARS, sneakernet and cellular, industry consultant and "satcom guru" Peter Lemme, who helps to develop standards for the industry, suggests to RGN that: "There is no simple facility that can direct (envelope if necessary) messaging between ACARS and IP, yet. We are plodding steadily towards IP."
A key part of this work is development of ARINC Project Paper PP848, which is intended to define a method for a secure communications interface between IP networks contained within an aircraft and a ground network hosted within the aircraft OEM, airline, or third party.
Explaining why the pace of change has been slow in his view, Lemme notes:
The EFB is the showcase for IP connectivity, yet its standards still embrace a managed (AID) ARINC 619 ACARS protocol.

This is the simplest first step, by embracing PP848 methods hosted in the AID or the EFB itself, and then connected into the "COTS" Ku/Ka radio network.

ACARS CMU changes to allow simultaneous routing across an ACARS data link and a non-safety IP data link, using rules to segregate messages, are just starting to be worked on.

There are examples of this "in-the-wild" relating to using ACARS over cellular (which has a curious legality and is limited to non-safety messaging I should think). This would be the path for Ku/Ka-band satcom.
To Lemme's latter point regarding examples in the wild, SITAONAIR in partnership with Teledyne is spearheading ACARS terrestrial data link cellular work, which is billed as being "the first step of several we are taking to bring new IP networks to aircraft for operational communications".
During the APEX EXPO in Boston, SITAONAIR revealed to RGN that the solution is now "flying on aircraft", and that the execution has been "perfect". And the firm intimated that the technology is also supporting – or readying to support – inflight transmissions.
Management stresses that while classic safety services will remain on safety-qualified Inmarsat and Iridium L-band links as well as VHF/VDL, SITAONAIR is able to route AOC data, engine health monitoring data or cabin IoT data over the most appropriate pipe for the job, be it the aforementioned links or indeed over more efficient broadband cabin connectivity, such as Inmarsat GX for which SITAONAIR is a service provider, and indeed other cabin connectivity pipes.
So how much data will reasonably be transmitted in-flight? Says SITAONAIR chief technology officer Gregory Ouillon:
Well you know we've heard everything and nothing on this, from the early pitches of Teledyne saying that Qantas would save like 40% of their ACARS by doing it on the ground, which turns out probably not to be realistic anyway.

I think it is going to be extremely dependent on each airline as to how they run their operations. Where I agree is one thing, which is that it's not huge volumes of data anyway …

You do your ACARS on your aircraft for the price of a [cup of] coffee per day. So I think the pitch now is [the] best channel for cost and performance for each use case en route and on the ground.

So your scenario becomes – okay, do I wish to offer my QAR [quick access recorder] data when I'm on the ground automatically? Yes, with cellular, 3G? Great. Do I want to be able to do emergency download of logs en route, and shall I do it over ACARS? Yeah, do it.
Quillon explains that SITAONAIR's AIRCOM Connect software "is the beast that does all that control" which tells you "which data, which data flow, on which cost, which channel, when".
He adds that while SITAONAIR can cleverly manage how this non-safety ACARS data is routed – including via "any satellite [inflight] connectivity" – it remains completely transparent with its airline customers about the paths being taken.
You've got to have two different flows. There's traditional datalink flow. And for us, the impetus here is that airlines have developed applications to deal with datalink and they've developed that over 40 years. We do not want to touch their applications.

So our work is to make it completely transparent to the airline that we will take these ACARS data flows whether they go VHF, SBB, cabin [connectivity], 3G, bring them all onto our infrastructure on the ground and make sure it's totally transparent to the airline.
The reason why the work has been slow to take off, he suggests, is because a pure datalink-over-IP-solution required "a lot of change and lot of hidden cost for the airline so it didn't happen. By having the best of both worlds – which is that I can put that smart equipment on board my aircraft and I can use SITAONAIR as the service provider, that becomes a real value proposition."
Interestingly, in 2015 SITAONAIR and UTAS announced that they had partnered to deploy the AIRCOM Connect software solution on all of the UTAS' electronic flight bag (EFB) hardware platforms, and the pair included UTAS' tablet-interface device, which connects to and leverages the UTAS AID features.
Mum's the word
It may behoove airlines and their partners to remain largely quiet about the exact means in which health and ops data is being transmitted, whether for proprietary or security reasons, or indeed for them to describe post-flight data transmissions as "near-real time" for promotional or other purposes. But if the present state-of-play seems a little less sexy than perhaps originally envisioned nearly two decades ago by stakeholders, there is good reason, according to Lemme.
"There is really no need for voluminous real-time telemetry. We have learned that event triggers are much more revealing. Safety communications are hardly vapor over the bucket of data being sent if you consider Ku/Ka and L together," he suggests. To wit, Lemme heads up a business that seeks to support massive data downloads on the ground.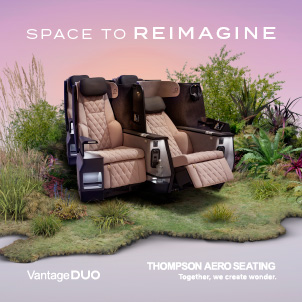 He further suggests: "The L-band satcom providers and their data link service providers need to consider that the only reason anyone is thinking about using Ku/Ka satcom is cost. There is good reason to look for significant price flexibility with Iridium Certus and with Inmarsat SBB."
He is not alone in espousing a more down-to-earth view of the business potential for airplane health management, specifically. Kevin Michaels, managing director of the AeroDynamic Advisory consulting firm, in a recent LinkedIn post makes the case for why the overall potential is overhyped, including the notion of transmitting via inflight broadband connectivity.
Meanwhile, UTAS's Ascentia is helping 787 and 777 operators improve efficiency, irrespective of transmission method. "To date, our customers have realized a more than 30% decrease in potential delays and cancellations related to UTAS components and systems for the 787 fleet, and a 20% decrease in unscheduled removals related to UTC Aerospace Systems components on the 777 fleet," says the UTC unit.
Related Articles: