Airbus is positioning itself as the integrator, data organizer and service provider for the Internet of Things on board its aircraft, in order both to realize the tactical operational benefits of the growing number of sensors used, and to generate strategic intelligence on the future of cabin design, vice president cabin marketing Ingo Wuggetzer told Runway Girl Network at the APEX EXPO in Boston.
"It's about connecting all the elements in the cabin," Wuggetzer explained, to "collect the data, and use it for cost improvement, for operational improvement. But of course, and this is the challenge, also for revenue generation and better passenger experience. Our role in that ecosystem is then that we enable it; we provide a flexible, wireless data backbone just to provide that service, get the data together, and give it to those people who want it and who have an idea how to use it."
Airlines are asking Airbus to produce that data in a single, structured set for their own different sets of needs, whether that looks like short-term operational requirements, ongoing predictive analytics, or long-term strategic planning. The company is not yet certain whether it intends to brand the project within its Skywise portfolio, where Airbus has been working with controversial technology corporation Palantir to create its most recent foray into the world of IoT.
An Airbus engineer recently shared details about the airframer's Skywise work on board an A330neo aircraft, which was used in testing and is being delivered to TAP Air Portugal. He said Airbus was focused on moving a lot of the data on the ground, rather than in-flight.
The move towards serving as an IoT integrator, Wuggetzer said, is partly to take airlines' temperatures on having an OEM do this work rather than one of the industry's integrators. "For me, there's something that we should do ourselves. It's an infrastructure of the aircraft — that should come from our side."
On the short-term side of things, "what is relevant for an airline might be different, right? We had even people from catering were extremely interested, and worked with them, [and] people who look at the data analysis and predict what you would like to eat in your next flight. You don't know, but they know. You can use that pattern about history to better perform and cater, better deliver to the needs, but also avoid waste," Wuggetzer explained.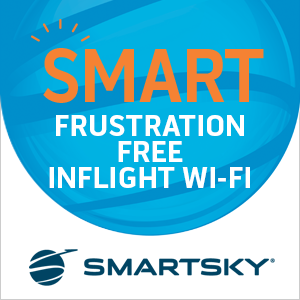 Part of the work will necessarily include creating a sort of prioritization categorization for data, with options including: the most urgent tactical data that would presently perhaps be sent over ACARS, a kind of medium-high priority that might be sent over a satellite link shared with the cabin, a medium-low priority category that could be transmitted by 4G on the ground, and a low-priority bucket that might use gate wifi.
"I think we definitely have to have a look at this in general," Wuggetzer said. "What we did in Skywise is that we download the information only on ground. That's how the system is designed, because what we believe in is to collect all the data, then you do predictive maintenance."
That scope would be substantially beyond work Airbus has been doing on inflight connectivity, and would seem to be an opportunity for a substantial enabler for improvements in operations and passenger experience: providing a platform for an ecosystem to develop has been something of a killer app unicorn for the industry.
Airbus is also mooting the idea as a way to start conversations about its role here with its airline customers. "That's why we are investing in it and want to do that research together with our customer, because we are always customer centric. Of course, we need their buy-in, but also their guidance, because there are a lot of operation needs and improvements," Wuggetzer said.
It will be interesting to see the industry's reaction to this proposition, particularly in the context of a wider push among airframers to take a larger piece of the pie previously dominated by integrators, in the further context of those integrators themselves growing in size and complexity as suppliers combine to gain scale.
Related Articles: