AirFi, the leading provider of Wireless IFE systems and cabin retail technology, is proud to announce its first customers in the largest aviation market in the world.
Sun Country Airlines signed for fleet-wide deployment, and becomes the global launch customer, of AirFi's latest aircraft-powered Wireless IFE variant. Operating fully autonomously, AirFi Boxes need no manual crew intervention or daily loading/unloading from the aircraft. Each Box is aircraft-powered during the day and uses its embedded battery for content and data transfer at 'end of day' and during turnarounds.
"Sun Country has begun an exciting new chapter in its history. With fresh investment and a new management team led by Jude Bricker, we are transforming the airline into a leaner, low cost carrier. Our challenge for this project was to elevate the onboard passenger experience without impacting our cost base, alongside our seat densification program to increase passenger load across the network." comments Brian Davis, CMO Sun Country Airlines.
"Our search began in September 2017 with a thorough assessment of the broad range of IFE offerings in the market. Sun Country wished to phase out the deployment of its portable tablets across its network, offered as a pay-to-access and complimentary IFE service. Passengers have come to expect a digital onboard entertainment offering as part of our inflight experience and so a fully-managed Wireless IFE service suited our future needs best.
"We had a number of key decision criteria to evaluate. The system must require only minimal or preferably zero-touch operation from cabin crew, ground handlers, catering or cleaning partners. The system must be capable of delivering a premium digital user experience to every seat in the aircraft. The provider must have a proven track record of providing a fully outsourced, fully-managed service including content servicing, data management and advertising/ancillary revenue generation; and overall must be able to demonstrate a clear return on investment for the airline." continues Davis.
"AirFi really impressed during the decision making process and ultimately stood out. With the delivery program now in full flow, there is already a clear and unified focus across engineering, operations, content and ancillary revenue, to deliver the system fleet-wide into live passenger service by January 2019. We're proud to be a founder member of the AirFi family in North America and global launch partner of AirFi's latest 'F.A.S.E.' Wireless IFE system."  Just three AirFi Venus Boxes are required per aircraft to allow each passenger to have gate-to-gate access of the new Wireless IFE system on Sun Country. Rolling out to the initial fleet of 25 higher density seating Boeing 737s, Sun Country plan to expand the service as they double the fleet over the next five years. Unlike its sister, 24 hour battery-powered version, Boxes will be aircraft-powered. With the same set of onboard smart-technologies, all Venus Boxes operate entirely autonomously once equipped. Onboard sensors and software enable the zero-touch, safe operation of its public and private wireless networks, on-ground cellular modem operation only, performance monitoring and automated remote content management.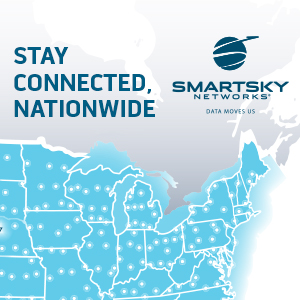 "We are delighted to finally establish a footprint in the North American market and secure the launch partner our new system variant, only months after our "Best of Both Worlds" campaign at the Aircraft Interiors Expo in April 2018 publicly announced our new aircraft-powered variant. We are looking forward to creating a hugely successful relationship with Sun Country to raise the passenger experience and create substantial new revenue streams for all." adds Eli Atiya, COO AirFi.
AirFi also inked a deal with Bahamasair, initially to equip its four Boeing 737 fleet with the Venus Box battery-powered platform.
"Our team is already on the ground overseeing the rapid deployment of our first Caribbean-based operations for Bahamasair. I'm also delighted to announce the formation of AirFi America, operating from state-of-the-art facilities in Irvine, California, at the heart of the in-flight entertainment industry. There is a fantastic opportunity for AirFi America to really accelerate our footprint in this hugely significant market, both in aviation and other mass transit industries." continues Atiya.
The new US subsidiary will take charge of AirFi's day-to-day client-facing operations, sales and business development activities in the US and Canada. More details will be revealed at APEX EXPO, Boston.