Air Canada, along with global content media agency Spafax announced today their plans to launch Spafax IQ: a data analytics platform that gives airlines insight on what content passengers are engaging with and allows carriers to deliver an even better customer experience that offers what passengers prefer in inflight entertainment.
Using software developed by Spafax, Spafax IQ will provide Air Canada's entertainment and product teams with a set of dashboards showing category and item performance, media and advertising performance and cost per engagement. The software will also provide Air Canada with a customized "IQ Index" that assesses content performance against its unique key performance indicators and content strategy.
It's important to note that while Spafax and Air Canada will be pulling from multiple data streams in their analysis – including Google Trends and Air Canada's proprietary data – all data sets are stripped of all passenger identifying information and no customer information such as names, preferences, frequent flyer status is accessible or provided.
Anton Vidgen, Director, Brand Experience at Air Canada said:
"At Air Canada, we are continually focused on providing an even better customer experience onboard, and we're gaining a deeper understanding of our customers' preferences so that we can continue providing industry-leading and relevant options. Spafax IQ will provide us with the data we need to deliver an even better entertainment product to our customers and optimize our IFEC investment."
Henry Gummer, Vice President of Entertainment at Spafax said:
"Air Canada is at the forefront of innovation and we are thrilled to be launching our Spafax IQ platform with Canada's leading airline. The team at Air Canada understand the value of their IFEC data and Spafax IQ will help bring their already award-winning entertainment product to the next level."
An industry first, Spafax IQ brings together data sets from across multiple IFE hardware systems.
Kevin Birchmore, Director Sales, Technical Products and Solutions at Spafax added:
"Many airlines receive data from several sources, in varying formats and complexity and, as a result, analysis can be a tedious and manual process. We wanted to empower our clients and provide them with a tool that would give them one view of their passenger engagement across all IFEC systems."
Spafax currently supports Air Canada with content licensing, programming, media sales, publishing and delivery services through its offices in Toronto, Montreal, Costa Mesa and London. Future releases of Spafax IQ for Air Canada will feature a predictive performance algorithm that can estimate content performance even before Box Office data is available.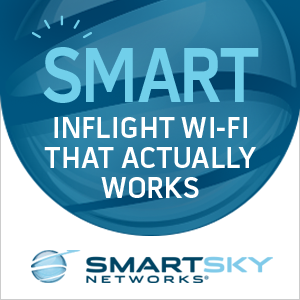 About Air Canada
Air Canada is Canada's largest domestic and international airline serving more than 220 airports on six continents. Canada's flag carrier is among the 20 largest airlines in the world and in 2017 served more than 48 million customers. Air Canada provides scheduled passenger service directly to 64 airports in Canada, 59 in the United States and 98 in Europe, the Middle East, Africa, Asia, Australia, the Caribbean, Mexico, Central America and South America. Air Canada is a founding member of Star Alliance, the world's most comprehensive air transportation network serving 1,317 airports in 193 countries. Air Canada is the only international network carrier in North America to receive a Four-Star ranking according to independent U.K. research firm Skytrax, which also named Air Canada the 2018 Best Airline inNorth America. Air Canada was also named the 2018 Eco-Airline of the Year by the respected airline industry publication Air Transport World in its 44th Annual Airline Industry Achievement Awards for its commitment to emissions reductions through supporting the development of alternative fuels, its numerous green programs and partnerships, and being the first airline worldwide to voluntarily join the World Bank's IMF Carbon Pricing Leadership Coalition.
About Spafax Group
The Spafax Group is one of the world's leading providers of media sales, entertainment curation and content marketing. Originally founded to serve the airline market, Spafax Group companies now support a wide variety of leading brands around the world. Current clients include Air Canada, American Airlines, British Airways, Cathay Pacific, Delta Air Lines, Emirates the Lufthansa Group, Mercedes-Benz, Singapore Airlines and many others. The group is headquartered in London with over a dozen offices around the world. Spafax is a tenthavenue company.