Global ONE Media Limited announces that it has been selected by AirChinaMedia Co.Ltd to license and deliver inflight entertainment ("IFE") content for television, as well as domestic and international movies in multiple languages for its massive global fleet. The contract was signed in September 2018.
"We are delighted that one of the world's leadingairlines selected thepremium serviceprovider, Global ONE Media." said Chief Executive Officer of Global ONE Media, Mohamad ElAssaad.
"We are very excited to contract with Global ONE Media and we are positive they will add great value to our passenger experience", said Air China Content Director, Le Zhang.
Global ONE Media Beijing team will lead Air China's contract with support by IFE teams in One Inflight Ltd. U.K. and the company's global network.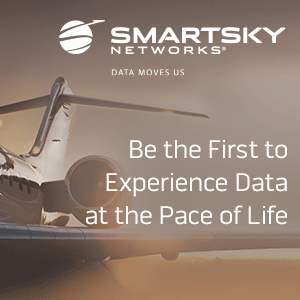 About Air China
Air China is China's sole flag carrier and a member of the world's largest airline alliance, Star Alliance… Air China is China's largest airline by brand value (estimated at around RMB 145 billion in June 2018, according to World Brand Lab) and is a market leader in air passenger transportation, air cargo and other aviation services.
About Global ONE Media
Global ONE Media is a unique Inflight Entertainment Content ServiceProvider and bespoke designer with engineering expertise.
Global ONE Media has a far more extensive approach than other content serviceproviders. They guarantee deliverables using IFE system technologies by utilizing and building complete media designs and accurateprofiles to target passengers.