Inmarsat today announced Pacelab Flight Profile Optimizer (FPO) from PACE as the latest application certified for use across its SwiftBroadband-Safety (SB-S) platform for aviation operations and safety communications.
Pacelab FPO is an Electronic Flight Bag (EFB) application that uses live aircraft and weather data to provide continuous updates to flight crews on the most cost-efficient speeds and altitudes to fly.
Thanks to the real-time IP connectivity provided by Inmarsat SB-S, Pacelab FPO analyses live weather, avionics and aircraft performance information to optimise step climbs and step descents, continually calculating and displaying opportunities for improved efficiency. This allows flight crews to respond quickly and effectively to unforeseen changes or establish a more efficient altitude en route, reducing fuel burn and flight delays.
The potential for flight optimisation allows airlines to make vast improvements to operational efficiency through improved on-time performance and fuel savings.
The significant operational benefits correspond with recent research into the large-scale savings available to airlines adopting enhanced operational connectivity. In June, the London School of Economics and Political Science (LSE) revealed the findings of the second chapter of Sky High Economics, a first-of-its-kind study into the economic benefits of operational connectivity for the aviation industry. The report forecasts that real-time flight optimisation on connected aircraft, such as that enabled by Pacelab FPO, could yield annual global savings of 3.39 billion litres of fuel, 8.3 million tons of CO2 and USD$1.3 billion in fuel costs.
The Pacelab FPO application was certified through Inmarsat's Aviation Certified Application Provider (CAP) Programme, which provides a catalogue of connected operations and safety applications. With third-party applications tested, optimised and certified for use on SB-S, airlines can focus on the benefits of digitisation without having to worry about integration.
John Broughton, Vice President, Safety and Operational Services, at Inmarsat Aviation said: "PACE is already an important player in the EFB world and serves many of the world's leading airlines. We are delighted to welcome them on board as a certified application provider for Inmarsat's SB-S platform. Our airline customers can now make use of Pacelab Flight Profile Optimizer to inform better decision-making in the air, reaping tangible rewards in the form of improved on-time performance, fuel savings and reduced emissions."
Oliver Spaeth, Director Sales at PACE said: "It's an honour to have been accepted into Inmarsat's Aviation CAP Programme. The Pacelab FPO certification is testimony to our commitment to providing customers with state-of-the-art EFB solutions, which leverage innovative technology such as Inmarsat's SB-S platform." 
SB-S is delivered over Inmarsat's L-band constellation, which has underpinned global safety services for almost 40 years. Inmarsat is scheduled to launch two new, advanced L-band payloads to join its award-winning fleet in 2020 and 2021, further cementing the company's long-term commitment to the highly reliable services it offers over this spectrum.
SB-S entered commercial service in April 2018 as the first and only global aviation broadband solution for operations and safety communications, providing airlines worldwide with unparalleled, secure visibility into their operations. It is in flight with Hawaiian Airlines, Shenzhen Airlines and United Airlines. It has also been selected by Airbus as a Light Cockpit Satcom (LCS) solution on its A320 and A330 families.
The platform is available through a global network of leading distribution partners including Rockwell Collins, SITAONAIR, and China Transport Telecommunication Information Group Company Limited (CTTIC) / Aviation Data Communication Corporation (ADCC) in China. A range of terminal equipment is available from Cobham SATCOM and Honeywell.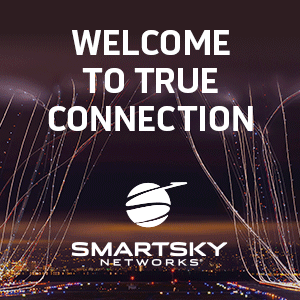 About Inmarsat
Inmarsat is the leading provider of global mobile satellite communications services. Since 1979, Inmarsat has been providing reliable voice and high-speed data communications to governments, enterprises and other organisations, with a range of services that can be used on land, at sea or in the air. Inmarsat operates around the world, with a presence in the major ports and centres of commerce on every continent. Inmarsat is listed on the London Stock Exchange (ISAT.L).
About PACE – a TXT company
Founded in 1995, PACE has built a reputation for developing trail-blazing software products for the global aerospace and aviation industry. As part of TXT e-solutions, the company focuses on high-quality niches such as preliminary design & evaluation, on-board software, digital manufacturing, product configuration, flight operations and training & simulation.
TXT e-solutions is an international, specialized provider of advanced software solutions supporting customers in high-tech markets, most notably in the aerospace, aviation and automotive industries, in their mission- and business-critical core processes and throughout their product lifecycles. Headquartered in Milan, TXT is listed on the Italian Stock Exchange and has subsidiaries in Italy, Germany, France, Switzerland, the UK and the US.