Recaro Aircraft Seating is planning a major expansion of its headquarters in Schwaebisch Hall. In view of meeting the company's steady growth requirements, it has acquired land and buildings valued in the multi-millions.
Over the next few years, Recaro will be investing a similar amount in new buildings and renovations. The first phase of construction is scheduled to begin in early 2019 – as per plans by Stuttgart-based architects MDM, who won the nationwide architectural competition.
"Of course, the expansion project which we named 'space2grow' also reflects a clear commitment to our Schwaebisch Hall location and to the region," commented Dr. Mark Hiller, Chief Executive Officer and Shareholder of Recaro Aircraft Seating.
Last year, the firm increased yearly sales to 487 million euros. For the current year, the growth target is in the double-digit percentage range. At the same time, the number of employees has risen to 2,700 worldwide and 1,300 in Schwaebisch Hall.
"We also need to successfully meet the demands of these high growth levels – today and into the future," says Dr. Mark Hiller referring to the latest step in securing the future of the company.
How the "space2grow" project will ultimately look will become visible in early 2019, when the first expansion phase is scheduled to begin. The seat manufacturer will be investing heavily in new buildings and factory halls, including a development and testing center, in customer service, a new canteen as well as more parking space for employees. Events and international meetings with up to 600 guests will be possible in the future. New facilities including a development center, 3200 sqm testing hall and fire-testing laboratory will also be vital to the expansion.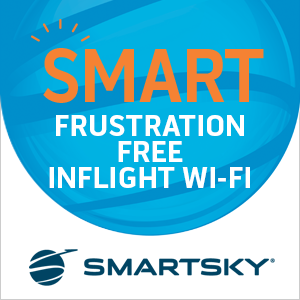 Recaro Aircraft Seating held a nationwide architectural competition for the ambitious "space2grow" expansion project at company headquarters in Schwaebisch Hall. With their winning design, Stuttgart architects MDM won against five other candidates.
Joachim Ley, Executive Vice President Supply Chain, stated: "MDM's proposal fits perfectly into our property and existing buildings. The well thought out concept is ideally designed to meet our at times complex requirements. We were also impressed with the proposal's excellent urban integration."
"It is a significant achievement that a company expansion of this size can be completed within an existing commercial area. Recaro's outstanding development also is a testament to the positive municipal land policy in Schwaebisch Hall," says Mayor Hermann-Josef Pelgrim.
For the management team of the internationally respected aircraft seat manufacturer, the site expansion is much more than just an investment in space. The order books are well filled, the entire product development and of course a large part of production take place in Schwaebisch Hall. "This is most definitely our main site and headquarters," states Dr. Mark Hiller firmly.
Investment in the further expansion of production spaces is not limited to Germany. The company's continuous growth is also leading to investment in expanding sites in Poland (Swiebodzin) and China (Qingdao).