Eager to put 2Ku reliability issues behind it, Gogo has been actively working with its airline partners to ensure they do not encounter the same problems this winter as they did last winter, when deicing fluid seeped under 2Ku antenna radomes atop aircraft fuselages, creating Internet outages for passengers.
But while Gogo's work continues to bear fruit – availability of 2Ku-powered inflight connectivity service surpassed 97% in June and July – the firm isn't yet guaranteeing it has found a full fix.
The deicing fluid problem publicly came to light on 22 February, when Gogo management revealed that fluid had caused 2Ku antennas to get sticky. Days later, Runway Girl Network obtained a Delta Air Lines internal memo, which outlined how the carrier was installing new "bulb seals" to prevent the ingestion of the fluid into the radome.
During the second quarter, Gogo replaced all 2Ku antennas that showed consistent signs of degradation, management said this morning during an earnings conference call to report second quarter revenue of $227.5 million, up from $172.8 million in the year-earlier quarter.
"Some of the solutions we've identified will begin installation later this month, and we expect them to be complete by winter. We believe these will add even more significant safeguards against the effects of deicing than what we've done to date," said Gogo CEO Oakleigh Thorne.
Providing further color, Thorne said:
Some other solutions are more complex and will require us to rotate updated antenna stock out to airlines to be installed overnight. Those uninstalls will begin in September and could well drag through the winter.

We have yet other solutions that are in testing that could further reduce the risk of fluid getting into antennas in case our earlier solutions are not effective. We need to assess the effectiveness of our earlier solutions and complete testing before we know if and when we would install those solutions.

We believe that we have identified as many solutions as possible to definitely address this issue and are working collaboratively with our airline partners to tailor installation of these solutions to each of them based on where they fly.
Gogo – which has already spent $16 million in the first half of the year to remedy the fluid ingestion problem – expects the bulk of the costs associated with these solutions to hit this year, and some costs to lapse into next year. "But the exact cost is hard to know until we see the effectiveness of early solutions and until we have a plan with each airline," said Thorne.
He assured that Gogo is taking a "belt and suspenders" approach to the problem by identifying as many solutions as possible, running them through effectiveness, quality and safety tests and then deploying them as practical. But the Gogo CEO also noted that it takes a lot of time to design, build, and get regulatory approval to install any piece of hardware on an aircraft.
The fluid problem is not relegated to deicing fluid, however. In Gogo's 10-Q filing with the SEC, the firm revealed that moisture can enter during the aircraft cleaning and other processes. "As we have deployed 2Ku, we have encountered delays and quality problems arising from the entry into our antennas of moisture or liquids that may be caused by deicing procedures or other operational tasks (such as cleaning) that our airline partners may undertake or by humidity or condensation," stated the filing.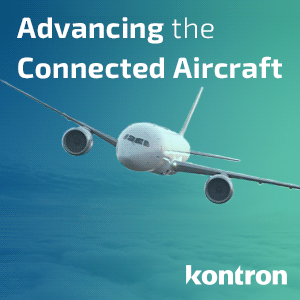 It's a niggling issue for a firm that is grappling with various financial difficulties, due at least in part to its decision to subsidize certain 2Ku hardware installations for airlines in the past.
Gogo, which last month announced a new plan aimed at transforming its business, has already entered negotiations with several airlines to reduce subsidies in current contracts in exchange for better terms and service revenue in the future, and is working to tweak any standing responses to airline RFPs to move them to the new model. The company is also in talks with several satellite companies on future capacity pricing and availability. While the conversations are promising, said Thorne, there is no guarantee of success.
In terms of its strategic M&A conversations, Thorne had no new news to report. He said competitors are thinking about consolidation; some strategic players are thinking about how to enter the business; and private equity firms are thinking about how to act as consolidators. Management is assessing these approaches.
In a post-earnings call report, financial services firm William Blair said it believes Airbus, Softbank, Panasonic, Searchlight Capital/Global Eagle, and United Technologies/Rockwell Collins "would generate significant synergies if combined with Gogo's commercial division".
While the commercial division has struggled, Gogo's business aviation business is profitable, with the unit posting second quarter revenue and segment profit of $74.2 million and $36.7 million, an increase of 28% and 46%, respectively, from the second quarter of 2017.
Related Articles: