As airlines move more of their customer interactions to digital touchpoints, considered design of the website, mobile apps and third-party digital storefronts is critical. The transition between these, and to the hard product at airport terminals and on aircraft, as well as the digital interface of airport kiosks, inflight entertainment menus and inflight connectivity portals, should be seamless.
Any new branding both in digital and material, should be launched together. A universal roll-out of digital can be completed more quickly than repainting liveries, outfitting cabins, and refurnishing lounges and check-in desks. That time advantage can be used to set the scene for everything that follows, but digital should be planned as carefully as the selection of materials and furnishings.
KLM has long been best-in-class for its digital touchpoints. The airline maintains its azure, the iconic crown symbol, and a whimsical, very legible proprietary font "Noa KLM" used in all assets. KLM's website is fully accessible, including easily recognized buttons that change the color scheme for high-visibility and legibility. The lay-out is simple, structured around primary functions including flight search and self-service. Even advertising is sectioned in such a way that it neither clutters nor confuses. This simple, powerful UX and UI design extends to mobile, self-service kiosks, and to IFE. The result is a harmonious, user-friendly digital and material brand.
Another example of elegant UX can be found on Norwegian Air, which updated its digital branding in 2015. It is minimalistic, but manages to be warm and cheerful – helped in large part by the charming pictograms that embellish simple menus. The color scheme and fonts – Apercu and Tiempos Text – offer optimal legibility. The layout and menus of both the website and the mobile app are designed for ease and speed of core tasks: flight search, booking and self-service.
There are some niggling points, however. Unlike KLM, Norwegian does not allow the user to select a different language than the local language – except for Norwegian's Netherlands website which is only available in English. The accessibility settings on Norwegian's website are at the very bottom of the page and the link is broken for Ireland and the Netherlands. These details matter.
There are a number of recent examples of how to best plan a digital re-design as part of a rebranding effort. They include Lufthansa and Austrian Airlines which have made digital an integral part of their recent re-branding process.
During the reveal of the rebranding this June, Andreas Otto, Member of the Management Board and CCO of Austrian Airlines, said of prioritizing digital: "Digitalization is changing our lives. Our products, our brand and our company are also making themselves fit for the digital future. The realignment of our branding is another important step in this direction."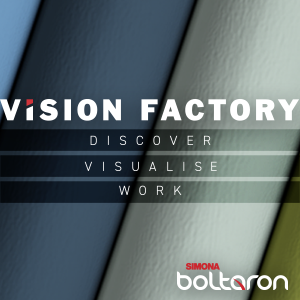 We were also impressed by the design of Gulf Air's digital channels, launched as part of the airline's re-branding.
There are no evident accessibility settings on these new websites. Accessibility can be improved through the structure and encoding of websites, including text equivalent for images and other features that make them easier to read with assistive technology. But offering specific settings to improve legibility, as KLM and Norwegian do, is optimal.
Qantas also updated its branding last year, even giving its iconic kangaroo a tail-lift with a new chassis that really stands out on digital interfaces.
The font types, structure and simple color scheme are highly legible and the digital interfaces are user-friendly.
Related Articles: