If babies aren't part of your world, you may not notice the slightly ovoid, stand-alone pods popping up in airports in North America.
Or you may not understand that the smiling breast logo, the large-lettered "Hello, Mamas!" slogan and, in some airports, the giant photo of a cute baby plastered on the outside of the pod, are not-at-all-secret bat signals to traveling moms that these spaces offer safe, clean places to pump or breastfeed while in transit.
And that the hosting airport is paying attention to its customers' needs.
The pod-people
While Minneapolis-St. Paul International Airport, Washington Dulles International Airport and many others have created well-appointed (and much appreciated) nursing rooms for moms, an increasing number of airports are opting instead to purchase and install moveable, self-contained nursing/lactation pods by Mamava.
Each standard unit is 7'3" wide and 3'7" deep and each unit is lockable, with two benches, a collapsible table, AC and USB power outlets, and space for a few "extras" such as carry-on luggage, a child, a partner or a stroller.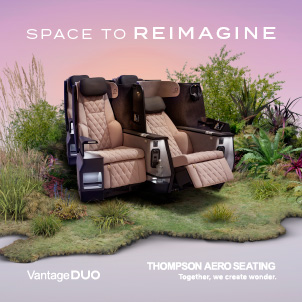 Mamava placed its first demo pod in its hometown airport – Vermont's Burlington International Airport (BTV) – in August 2013, and in 2015, Milwaukee's General Mitchell International (MKE) was the first airport to purchase several of its own units.
Since then, "We've had an overwhelmingly positive response from traveling moms who now have a private place to pump or nurse," said MKE spokeswoman Pat Rowe.
With the recent installation of two units at Toronto Pearson International Airport (YYZ), there are now 94 Mamava nursing pods in 43 North American airports, with two more due to be delivered to Hollywood Burbank Airport by the end of July 2018. There are 400 more units in schools, work places, arenas, attractions, libraries and other venues around the country.
Mamava CEO Sascha Mayer attributes the uptick in airport pod-adoption to "smart business people at these airports who want to offer the best experience to attract travelers" and to "expectations that travelers now have and that millennial moms are asserting".
Mamava's app, noted Mayer, not only locates and unlocks Mamava pods in airports and other public places, but lists more than 2,000 other vetted nursing/breastfeeding spots out in the world and provides an "action plan" with an editable email to encourage a venue to create a safe place to nurse or pump. (After receiving a petition signed by more than 50,000 moms, Amtrak recently announced that it will install Mamava pods in five major train stations.)
Mayer said when Mamava first started approaching airports, the model was to bring along a sponsor for each nursing pod so that airports didn't have to lay out any of their own funding. In just a few years, though, "What's happened is that airports realize this is something they should have and they now purchasing them outright," said Mayer, "It's a change in the business model we're just fine with."
Airports are not only good customers for Mamava, "They're good pollinators," said Mayer, "Travelers get to see [the pods], and they get inspired and say 'If they can hold up to an airport traffic, they can work in my facility.' Milwaukee Airport, for example, was an early adopter with their three units and now Milwaukee is strong for us as a territory; we're in stadiums there, colleges and factories."
Going forward, Mayer sees more airports adding both special rooms for nursing mothers and Mamava stand-alone units, which have the flexibility of being easy to move to a new spot as traffic patterns in terminals change.
In the meantime, Mamava has two producing locations (in Vermont and Wisconsin) making the nursing pods currently on order and Mayer and her team are busy updating the company's app and making improvement to the units, which cost between $14,000 and $23,000, depending on the size and customization.
One possible upgrade: the addition of UV lighting that can automatically sanitize a pod after each use.
Related Articles: