Like most memorable real-life road trips, my favorite road trip movies are those that take time to capture the inevitable friction that develops from setting off together in a moving vehicle with someone you love, or hate, or sometimes both. For as anyone who has ever spent ten or more hours in a car or RV with another human can tell you, it's not all wide-open spaces and sun-dappled vistas. Shit gets real, real fast on the road. Especially with family. And though The Leisure Seeker gets fairly real in spots and features standout performances from Oscar-winner Helen Mirren (The Queen, Gosford Park) and a never-better Donald Sutherland (Ordinary People, The Hunger Games), the film's over reliance on tired, road movie clichés slows thing down considerably.
That said, there is still more than enough meat here to make a meal out of and fans of these two old lions of the stage and screen – who have chemistry to burn as a long-married couple enjoying one last adventure together in their aptly named RV, The Leisure Seeker – will surely enjoy the ride.
Adapted from Michael Zadoorian's 2009 novel of the same name by novelist Stephen Amidon, and veteran Italian screenwriters Francesca Archibugi, Francesco Piccolo, and director Paolo Virzì – whose previous film, Like Crazy, took home top honors at last year's David di Donatello awards, Italy's version of the Oscars – Seeker is also the filmmaker's first English-language film. And it shows. But not in the way one might expect.
Virzì and company's wry, outsider perspective on American culture, and the iconography of the American road trip in general, might be a bit romanticized and simplistic in spots, but in tackling issues like infidelity, death, and dying with dignity head on, Seeker also has a refreshingly European take on life. It's not always entirely successful, but, Virzì's fearless approach to the material – and his bold decision to make the two leads so flawed, compellingly human, and, at the same time, often wholly unlikable – makes for a far more interesting trip indeed.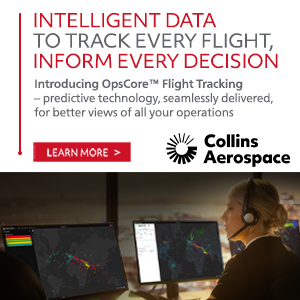 Set in the American south during the midst of 2016's bruising presidential election, Seeker opens with John (Sutherland) and Ella (Mirren) Spencer's adult children discovering that their parents have suddenly run off together in the family RV. Complicating matters further is the fact that Ella is dying of cancer and John has Alzheimer's. Determined to take one last epic road trip in the Seeker before their ailments get the best of them, the pair hits the open highway as they have lived their lives, together every mile of the way. Warts and all.
And despite the fact that many of the pseudo-folksy characters and situations the couple encounter along the road feel overly familiar – particularly a goofy bit with some kindly bikers and another with a pair of would-be robbers – it's hard to complain too much about any movie that offers up this much Sutherland and Mirren awesomeness. So, if you can make it past the creaky detours and delays, this is one family road trip that is well worth taking.
Now playing on select Lufthansa, American Airlines, SWISS, Emirates, and TAP Portugal flights worldwide, The Leisure Seeker is also available via streaming at iTunes, Google Play, and Amazon Video.