ICAO made further progress last week toward implementing its global carbon-offsetting agreement for aviation by adopting the standards required for airlines to monitor, report and verify their emissions ahead of the scheme's launch.
However, a last-minute addition to allow conventional fossil fuels to be recognized alongside sustainable aviation fuels under CORSIA (Carbon Offsetting and Reduction Scheme for International Aviation), if they can somehow achieve a 10% reduction in lifecycle CO2 emissions, has drawn the ire of environmental groups.
Following the conclusion of the latest ICAO Council meeting in Montreal on 27 June, member states agreed to adopt the CORSIA standards and recommended practices (SARPs) that will govern what needs to be done and by whom in preparation for when obligations for airlines to report their CO2 emissions begin in January 2019.
"Aviation has now set out not only its climate change goals, but also the means to achieve them," said ICAO Council president Olumuyiwa Benard Aliu in a statement released after the meeting. "The progress achieved today is a clear demonstration of the unwavering commitment, on behalf of both governments and airlines, to minimize the future impact of international aviation on the global climate."
However, the agreement did not cover the types of offsets that can be used under CORSIA – a key element of the scheme – or the sustainability criteria for new aviation fuels. These critical details still need to be ironed out.
"Whilst we are very happy with the significant progress that has been made at ICAO so far, there are still a number of decisions and steps that must be taken," said Michael Gill, executive director of industry body the Air Transport Action Group (ATAG) in a statement.
"The establishment of the Technical Advisory Board to determine the types of offsets that can be used to comply with CORSIA must be given high priority. We would also like to see the Council agree to the full set of sustainability criteria for new aviation fuels."
But it was an unexpected development on old aviation fuels that grabbed the attention of environmental campaigners.
Sources familiar with the talks have confirmed to Runway Girl Network that oil-producing nation Saudi Arabia threw an unexpected curve ball by proposing that the definition of sustainable aviation fuel (SAF) be expanded to include fossil fuels, if they could demonstrate at least a 10% reduction in lifecycle CO2 emissions.
The proposal "came out of left field", says one source. In order to avoid "gumming up the works" and derailing the agreement, a "compromise" was eventually agreed whereby the definition of SAFs will continue to apply only to renewable fuels, but a new category known as lower carbon conventional fuels would be added and this would also be recognized under CORSIA.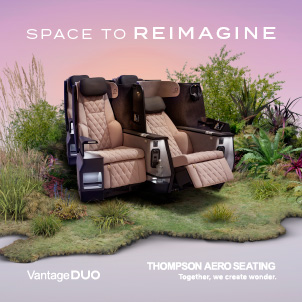 Environmental lobby group Transport & Environment (T&E) describes the development as "the latest weakening" of the global offsetting scheme, and is skeptical about how fossil fuel could ever be considered a green option.
"Airlines burning kerosene could be rewarded with reduced obligations to buy carbon offsets simply because the refinery producing the oil was running on renewable electricity," says T&E.
The airline industry itself has reacted cautiously to the added clause, with ATAG's Gill noting: "The industry remains committed to the development of sustainable aviation fuel. It is conceivable that conventional fuels could be delivered with reduced CO2 lifecycle emissions, but we are firmly of the view that our long-term needs for sustainable fuels will have to be met through non-fossil sources, and these should be the focus of research, development and funding."
Negotiating a global agreement of this magnitude is a difficult tightrope to walk. Compromises must be reached to ensure that everyone remains at the table. However, rewarding airlines for burning conventional fuel provides plenty of ammunition to those who were already skeptical about the seriousness of the airline industry when it comes to addressing its impact on climate change
Related Articles:
Featured image credited to istock.com/yalcinsonat1