Global Eagle Entertainment Inc. announces that it now has more than 1,000 aircraft worldwide installed with Global Eagle WiFi equipment and service, and recently installed WiFi on the 700th satellite-connected aircraft with Southwest Airlines, which has been a Global Eagle customer for 10 years.
The 1000+ install figure constitutes inflight connectivity installs, as well as wireless IFE.
Global Eagle is proud to lead the industry by having both line-fit factory installation and in-market retrofit for the new Boeing 737 MAX aircraft.
"Global Eagle continues to grow on all continents and deliver industry-leading technology and customer experience as consumer habits evolve," said Josh Marks, Global Eagle CEO.
Global Eagle enables airlines to provide passengers with satellite connectivity, live TV, on-demand movies and entertainment, games, flight information and revenue-generating advertising. For Southwest, customers also enjoy newly deployed live streaming iHeartRadio music.
"We will deliver innovative and integrated connectivity, content solutions and continued best-in-class service to all customers globally," said Per Norén, Global Eagle EVP & Chief Commercial Officer.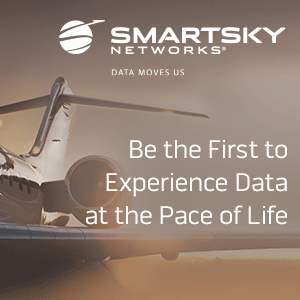 Global Eagle is committed to continuous innovation in an open architecture approach that promises the best In-Flight Entertainment and Connectivity (IFEC) solution, with the right economics. Our use of Ku-band and Ka-band, with industry-first tests coming later this year for Low Earth Orbit (LEO) satellites, ensures that new and cost-efficient options provide airlines future-ready passenger experience without technological or economic lock-in.
About Global Eagle
Global Eagle is a leading provider of satellite-based broadband connectivity, television and entertainment services, content and data analytics to aviation, maritime, enterprise and government markets. Global Eagle offers a fully integrated portfolio of rich media content and high-speed connectivity solutions for airlines, private jets, cruise lines, commercial ships, super-yachts, ferries, enterprise, government and military installations worldwide with proprietary performance-enhancing technologies and exclusive access to premium media. With 1,500 employees on six continents and leading global satellite and ground networks, the company delivers exceptional service and concierge support to its customers. Find out more at globaleagle.com.