This week's vote by Members of the UK Parliament (MPs) to back plans to build a third runway at London Heathrow is the latest twist in a long-running saga – a saga which is still far from over.
Ongoing environmental concerns and expected judicial hurdles mean that while the UK Government has now officially greenlighted Heathrow to submit its formal planning application, there are still no cast-iron guarantees that capacity at the congested gateway will ever really increase.
MPs voted in favour of the Airports National Policy Statement (NPS) – the Heathrow expansion proposal published by the UK Government earlier this month – by 415 votes to 119. The Department for Transport says the vote paves the way for building work on the £14 billion ($18.5 billion) runway to begin in 2021, with a view to it becoming operational in 2026.
However, this is not without caveats.
UK Transport Secretary Chris Grayling admits that "there is still much to be done, including defending this decision against the potential legal challenges". He says the Government is "absolutely committed to working closely with local communities and ensuring Heathrow stick to their promises on addressing the local and environmental impacts of expansion".
Heathrow says it has "made binding commitments to deliver a £2.6 billion compensation package to local residents, implement a 6.5-hour ban on scheduled night flights and a triple lock guarantee to meet air quality obligations".
But this is not enough to convince environmental groups that the UK will be able to improve air quality and meet its climate change commitments alongside the increase in air traffic that the new runway would inevitably bring.
"A larger Heathrow means more toxic fumes in an area of London already suffering from illegal levels of pollution. It also means filling our atmosphere with as much extra carbon as emitted by an entire country," says Greenpeace UK executive director John Sauven.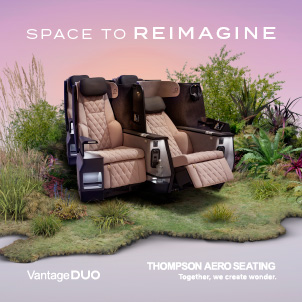 The Mayor of London, Sadiq Khan, said earlier this month that he would join legal action brought by local councils against the expansion of Heathrow, if Parliament voted in favour of the new runway.
"While I believe in a better Heathrow, I do not believe a bigger Heathrow is the right answer for London and I remain committed to opposing such a short-sighted decision. There are no plans on how to deal with the valid concerns about Heathrow expansion," says the London Mayor.
The Mayor's planned legal challenge is unlikely to be the only one. The UK-based Aviation Environment Federation, which opposes the third runway, says it expects "several judicial reviews to be launched", and it will ultimately be "up to the courts to decide whether or not the claims made in the National Policy Statement stand up to scrutiny".
If the proposal does get through the courts, says the AEF, "it will still need to convince the Planning Inspectorate that it has met the expectations of the NPS, and will require sign-off from the Secretary of State at the time".
As reported by Runway Girl Network in 2016, Heathrow expansion has been a political hot potato for decades, with neither of the country's main political parties taking a reliably consistent stance.
Former UK Prime Minister Tony Blair's Labour Government backed the addition of a third Heathrow runway, but this was overturned when former Conservative Prime Minister David Cameron took office on the back of a "no ifs, no buts, no third runway" pledge.
Fast-forward to today and the current Conservative Prime Minister, Theresa May, is in favour of Heathrow expansion while the official position of the opposition Labour party is that it is against it – despite many of its MPs yesterday voting in favour.
Whichever political party is in charge at the time of the final sign-off – and what their stance on Heathrow will be at that time – remains anybody's guess.
Related Articles:
Featured image credited to John Walton