Avionica and GE Aviation today announced that they have expanded their partnership by forming a joint venture through GE's acquisition of an ownership interest in Avionica.
The JV allows the companies to accelerate edge processing and wireless connectivity to maximize the value of aircraft data. The terms of the deal were not disclosed.
The new agreement will benefit customers by improving the flow of aircraft flight data and enrich the data at speeds and scale supported by industrial internet technologies.
"We are determined to take aerospace data usage, related product delivery and customer support to the next level," said John Mansfield, chief digital officer for GE Aviation. "Our customers increasingly require a lightweight solution for data flow to and from their fleet. The flow of rich and continuous data provides insights into asset condition that were not previously possible."
The JV combines Avionica's suite of flight data management solutions, which includes Wi-Fi, cellular and satellite connectivity, with GE Aviation's analytics expertise and digital products to address customer needs in flight analytics, aircraft health management and flight operations. The JV will enable new levels of efficiency across a wide range of flight operations including air transport, general aviation and agriculture. The combined solutions are available with existing certifications for more than 300 models of aircraft including Boeing, Airbus, Bombardier, Embraer, HondaJet, Cessna, as well as Thrush agriculture aircraft.
Raul Segredo, Avionica's president, says "Avionica's wireless data collection and transmission technology enables advanced data analytics by accessing important flight information, such as engine and aircraft health data, wherever the aircraft is operating around the world."
Avionica's satellite and cellular wireless technologies support the transfer of both small and large flight data sets with global coverage, economical cost and easy installation. The combination of real-time and post flight connectivity with edge technology provides customers options to increase the value of flight data while managing connectivity costs.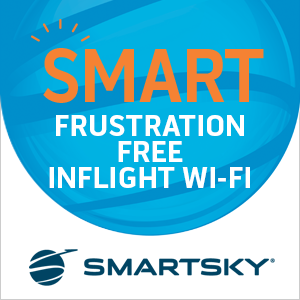 Mansfield continued, "Applying physics and data science expertise together, on continuous data, helps create the analytics needed to provide increased detection lead time, reduce maintenance burden and improve asset availability."
Timely and complete data access enables more precision in the predictive maintenance applications that will impact the safety and efficiency of aircraft operations. From industrial use aircraft to business jets and commercial airliners, GE is enabling Industrial Internet apps that turn operational data into insights for better and faster decision making.
Avionica products are now part of GE's digital offerings to customers. GE's worldwide service network and diagnostics expertise supports Avionica products.
Avionica is a world leader in innovative, miniaturized aircraft data collection and wireless data transmission equipment*. They have delivered more than 8,000 Quick Access Recorders (QAR) around the world with Supplemental Type Certification on more than 300 aircraft models including air transport, business and general aviation aircrafts. Headquartered in Miami for 25 years, Avionica is a world leader in aircraft data collection and data transmission manufacturer, designing and producing innovative, safety-qualified, state of the art solutions that are revolutionizing air transportation. For more information, visit www.avionica.com. Connect on Twitter and LinkedIn.
GE Aviation, an operating unit of GE (NYSE: GE), is a world-leading provider of commercial and military jet engines, and avionics, digital solutions and electrical power systems for aircraft. GE is the world's Digital Industrial Company, transforming industry with software-defined machines and solutions that are connected, responsive and predictive.  With people, services, technology and scale, GE delivers better outcomes for customers by speaking the language of industry. www.geaviation.com/digital    Connect on  Twitter