Cobalt Air, Cyprus' expanding airline, has enhanced its onboard experience for all its passengers with the introduction of in-flight entertainment (IFE) across its Airbus A319 and A320 fleet via portable wireless IFE platform, Bluebox Wow.
Cabin crew training was completed last week in readiness for the system to go live this week, across Cobalt's route network.
Bluebox Wow, from Bluebox Aviation Systems Ltd. in Scotland, delivers wireless media content streamed to passengers' own devices – including phones, laptops, and tablets.
Cobalt passengers can enjoy Movies and TV shows, with music, games and magazines to follow later, all accessed simply through a web browser.
Cobalt Air has specified three Bluebox Wow boxes per aircraft, which are conveniently secured in overhead lockers, ensuring that every passenger can access IFE content throughout their flight.
Bluebox Wow is a discrete, portable, lunchbox-sized unit.  Each box's single, swappable rechargeable battery can deliver up to 15 hours of streamed video content.
"We are very pleased to be offering inflight entertainment on board our flights now,  just ahead of the peak summer and family holidays," said Cobalt Air CEO Andrew Madar.  "From the outset we were clear that we didn't want to have any disruption to our extremely busy fleet that a fitted system would incur.  This solution from Bluebox was ideal for us – affordable and excellent quality – just like us.   All our cabin crew have to do is turn it on and swap batteries when required.   Families always travel with multiple devices so we are making sure that every passenger can access our movies and tv shows."
"As Cobalt Air is an airline committed to offering its passengers exceptional service – we're thrilled to be part of this latest enhancement on board," said Kevin Clark, CEO of Bluebox Aviation Systems.  "We're delighted that Bluebox Wow will be engaging Cobalt passengers throughout the peak holiday season and beyond."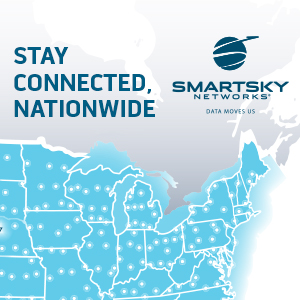 About Bluebox Aviation Systems Ltd.:
Bluebox Aviation Systems Ltd. specialises in the provision of software solutions to the aviation industry.
The Bluebox in-flight entertainment (IFE) portfolio provides airlines the latest technology in tablet-based and wireless IFE solutions (fitted and portable) as cost-effective alternatives to seatback IFE systems, and exploits these platforms to address a range of IFE requirements: service enhancement, service recovery, accessibility services (for passengers with hearing and visual impairments) and ancillary revenue generation.
Headquartered in Dunfermline, Scotland, Bluebox Aviation Systems serves over 40 airlines and aircraft operators across the globe, and has a global support network in Europe, the US, Australia and Singapore.
Editor's Notes:
Cobalt Air was recently welcomed (December 7th, 2017) as a member of The International Air Transport Association (IATA). IATA is the trade association and collective voice for 280 of the world's airlines from over 119 countries worldwide. Cobalt Air also has a full IOSA accreditation.
The company was recognised as the Best Start-up airline of the Year in the world 2017 by CAPA – The Centre for Aviation.
Cobalt Air currently serves 21 destinations and 12 countries from its home in Cyprus.