Boltaron Inc – A SIMONA Company announced today that it will start operations of a new and fourth extrusion line in the third quarter of 2018. The increased manufacturing capacity will support Boltaron's growing market share as a supplier of high performance thermoplastic materials to the aerospace industry.
The new extrusion line will be dedicated to producing the Boltaron® 9000 Series of materials which meet the FAA's regulatory requirements for flammability, smoke, and heat release, FAR 25.853(a) and (d). This includes Boltaron® 9815, a top performing material that offers exceptional impact resistance, thermoformability, and is offered in a diverse range of thicknesses, textures, and decorative effects.
The new line will be designed for short production runs and fast changeover times.
"We are taking all of the technology that we've learned over the years, which has previously been incorporated into our existing lines, and designing it into this new state of the art line," said Kevin Asti, General Manager and VP of Operations.
"We've been training our operations team for the past nine months in anticipation of the line starting up," said Asti. The added production capacity will also result in an increase of Boltaron's full time workforce.
In addition to the new extrusion equipment, Boltaron has made significant investments to optimize its manufacturing efficiency to better service its customers. This includes a new, fully automated, expanded triple-capacity blending system that supports the extrusion lines and maintains quality and consistency.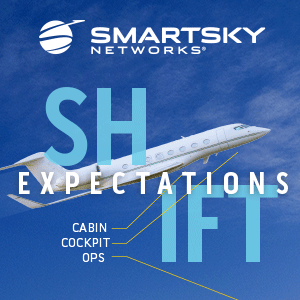 "Boltaron's continued investment in equipment expansion is based on the success of the 9000 series products. Our strategic approach is to be a reliable, innovative supplier of consistent, high impact resistant materials that incorporate customized textures, metallics, pearlescents, and special effects," said Adam Mellen, CSO and VP of Sales and Marketing.
"If you can imagine it, Boltaron is dedicated to finding an innovative material solution that will bring that idea to life," said Mellen.
Copy of article appreciated.
About Boltaron
Boltaron Inc – A SIMONA Company specializes in high performance sheet for thermoforming, fabricating and membrane pressing of aircraft and rail mass transit interior components, medical, electrical and industrial equipment enclosures, protective wall covering products and other components that must withstand rigorous end use environments. With more than 50 specialized grades, Boltaron offers a combination of fire ratings, durability, colors, textures and gauges unavailable from any other film and sheet producer. Boltaron is part of the SIMONA Group, a leading manufacturer of thermoplastic products, with production facilities and sales offices around the globe. For more information visit www.boltaron.com and www.simona.de.