Unisys is encouraged by the response from industry to its new Digi-Pet app, which will enable airline passengers to see how their pets are faring in the cargo hold via IoT sensor-laden pet carriers.
The company launched Digi-Pet on 18 March at the Air Cargo India symposium in Mumbai. Since that time, it has seen "very high interest levels from airlines" and is in various stages of discussions, says Unisys VP, and global head of travel and transportation Dheeraj Kohli.
The Animal Transportation Association has also shown "a keen interest in this solution and how it brings a differentiated pet transport", he says.
Unisys is a global information technology company providing a portfolio of IT services, software, and technology to various verticals including aviation. The Digi-Pet app is part of Digistics, a suite of digital catalog logistics solutions for the air cargo industry that leverages advanced analytics – powered by machine learning – to help carriers improve supply chain operations.
Its debut comes at a time when there is heightened awareness about the carriage of animals, both in the belly of aircraft and on board.
Some 355 pets died in transit between 2005 and 2017 on 21 US-based airlines, according to the US Department of Transportation. Also during this period, 201 pets were injured and 54 were lost. Meanwhile, a number of US airlines have tightened their requirements for passengers to bring emotional support animals into the cabin.
Kohli says the Digi-Pet solution is "very timely, looking at the surge of pet incidents".
Unisys senior industry director freight solutions Venkatesh Pazhanur adds, "We saw a real opportunity for airlines to capture a growing consumer market: pet transport."
Some pet owners are already excited about the prospect of using Digi-Pet, if airlines decide to adopt the solution.
"This is fantastic and something I will always use when I travel with my pet Labrador," says Rashi Narang, founder and CEO of the exclusive pet shop chain Heads Up for Tails, which offers a collection of luxury pet accessories in India, the US, and Singapore.
She notes that flying pets as cargo "requires a pet to be trained in a cage for many hours. There can't be better reassurance for pet parents if they can pacify their pet by talking to them, or seeing that they are OK."
When an airline signs up for Digi-Pet, it will be able to customize its Digi-Pet app profile based on its own processes. "These are industrial apps and integrated to the supply chain systems of airlines. While the traveler-facing app can be accessed easily by a traveler, the backend will be dependent on every airline," says Kohli.
Smart sensors are attached to pet crates, and transmit information to the pet owner, including temperature, light, vibration, and oxygen levels. Live video streaming, photos, and voice exchanges can also be supported.
Indian operators SpiceJet, Air India, and Jet Airways accept dogs in the hold, and may be likely contenders. IndiGo, however, questions whether the investment required for customized crates will justify the return on investment given the small volumes.
In terms of cost, Digi-Pet "works on a pay as you go model based on cloud", explains Pazhanur. "The airline pays the customization cost and then uses Digi-Pet as a software, as a service. What the airline gets is up-sell revenue from passengers. It is similar to if you want to watch a video or have a seat preference. The airline charges pet owners to use the service."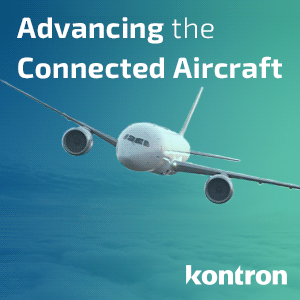 The Digi-Pet app complies with International Air Transport Association (IATA) Live Animals Regulations, a global standard for airlines transporting live animals to ensure safety and care. It supports Android and Apple devices, and can be simply downloaded at app stores.
"We initially launched Digi-Pet in Asia-Pacific and will continue to roll it out globally throughout 2018", says Pazhanur. Some 22 global carriers presently transport over 180,000 animals annually under Unisys solutions, so these will be a good base for Unisys to start with.
A recent survey conducted by Unisys found that 48% of pet owners care about their pets' comfort more than their own when traveling. The Digi-Pet service enables carriers to "capture a high yield growing market while improving customer experience and loyalty", says Pazhanur.
Related Articles: