Hollywood has been obsessed with movies about movies since the silent era, and though there is always the concern that a navel gazing Tinseltown epic will be deemed too "insidery" for the masses, the fact that broadly commercial film-within-a-films like The Artist and Argo took home back-to-back Best Picture Oscars in 2012 and 2013 speaks volumes about the enduring popularity of the genre.
If you ask me, the only thing better than movies about making movies are movies about the making of bad movies – films like Bowfinger, Get Shorty, and Cecil B. Demented, which highlight the often insane lengths that ordinary people will go to be part of the magic of moviemaking. And when it comes to insanity, it's hard to top filmmaker Tommy Wiseau's 2003 cult classic The Room. Widely considered to be one of the worst films of all time, The Room is so wild and weirdly wonderful that Seth Rogen (The Night Before), James Franco (Alien: Covenant) and their respective producing partners decided to make a movie about the making of it, entitled, appropriately enough, The Disaster Artist.
Based on the book of the same name by The Room star Greg Sestero and Tom Bissell, Disaster was adapted for the big screen by longtime writing partners Scott Neustadter and Michael H. Weber (500 Days of Summer, The Fault in Our Stars, and Paper Towns) – who scored an Oscar nomination for their script earlier this year – and directed by Franco, who also produces and stars as Wiseau.
Adding another layer of weirdness to the proceedings, Franco cast his real-life younger brother Dave Franco (Neighbors, Unfinished Business) as Wiseau's muse/partner-in-crime, Sestero, and shot most of the film on the real-life locations from The Room.
Opening with the duo underwhelming their peers in a San Francisco acting class in 1998, Disaster follows Wiseau and Sestero's oddball odyssey from Hollywood nobodies to inadvertent cult movie superstars as they struggle to bring Wiseau's bizarre labor of love to life. Originally conceived of by Wiseau as a powerful, Tennessee Williams-esque drama, The Room is so howlingly bad that it becomes – despite its shoddy production values, wooden acting, and totally tone-deaf script – a midnight movie/cult comedy for the ages. And though that's not exactly the reaction Wiseau hoped for, in the end he realizes that it's better to be famous for a bad film than not famous at all and quickly learns to embrace his status as a modern-day Ed Wood.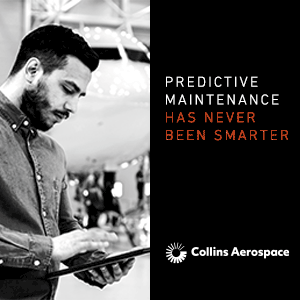 Featuring hilarious supporting turns from Ari Graynor (Whip It, Showtime's I'm Dying Up Here), Oscar-nominee Jacki Weaver (Silver Linings Playbook, The Voices), The Hunger Games' Josh Hutcherson, and Rogen as Wiseau's frazzled script supervisor, Disaster, like all great movies about movies, is littered with big-name cameos including from Sharon Stone, Melanie Griffith, Zac Efron and Megan Mullally. But the real stars here are the brothers Franco who give fun and heartfelt performances as two of the craziest cats to ever grace a movie set.
Sweet, funny, and surprisingly moving, Disaster, like the real-life Wiseau, isn't afraid to wear its big, crazy heart on its sleeve either. And though the specifics of Wiseau and Sestero's hero's journey in Disaster are hilariously specific, deep down the story of two modestly talented guys making something from nothing in a city of dreamers could not be more universal. Wiseau might not look, talk, or think like anyone else on the planet, as played by Franco, but his gonzo passion to succeed against the odds will awaken the dreamer in everyone. So, prepare to be inspired!
Now playing on select Air New Zealand, Delta, American, British Airways, Air France, Lufthansa, and EVA Air flights worldwide, The Disaster Artist is also available via streaming at iTunes, Google Play, and Amazon Video.