Retail inMotion is pleased to announce the launch of their 'next-gen' end-to-end digital retail platform for the airline industry. This modern revamp and expansion of the company's onboard retail management solution enables airlines to fully digitize and connect every touchpoint of the travel experience for their passengers.
Drawing from a strong foundation of experience in onboard payment, back office functionality and last-mile logistics management, the comprehensive platform now features a new suite of modules, functionality and integration points. These include passenger and crew facing mobile apps, integration with inflight entertainment systems, flight schedule management, product and supplier management and pre- and post-ordering capabilities.
"Retail inMotion's experience and passion for innovation drive us to offer solutions that revolutionize the industry for our more than 40 airline customers around the globe," commented Stefan Patermann, CEO Retail inMotion. "By expanding our platform based on new and forthcoming market requirements, we have created a powerful tool that can truly transform the way people travel and take airlines' passenger interactions into the future."
"Connecting an onboard retail program to our digital retail platform allows airlines to rethink the inflight experience by involving passengers from the time of booking through to post-flight," commented Jan Blanchard, CCO Retail inMotion.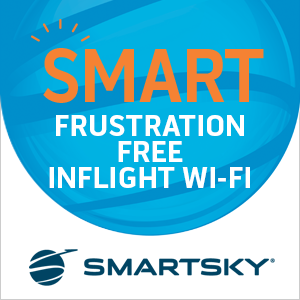 "With the go-live and phased deployment of our new platform, we have demonstrated our ability to scale up our offering and innovate to define the future of travel. We are already working with one airline to roll-out the full solution to transform the travel experience for their passengers," commented Blanchard. "Mobile travellers will have unlimited options for how they connect and communicate with an airline throughout the travel chain. By radically extending passengers' touchpoints with an airline and greatly improving their ease of transaction, our platform is able to create a stream of additional ancillary revenue opportunities."
Over the next several weeks, Retail inMotion will reveal various facets of the digital platform's functionalities. For example, the deployment of a feature to enable passengers to place and pay for orders directly from their seats, the creation of a supplier marketplace, the digitalization of warehouse and packing units and further innovation along the travel chain.
Retail inMotion, based in Ireland, became a fully integrated member of the LSG Group in 2016. The company's culture of collaboration and innovation continues to help it to steadily strengthen its position in the global onboard retail industry. Retail inMotion offers propriety products, solutions and services in onboard retail IT technology, crew training, product distribution, inflight entertainment, and fully outsourced onboard retail services. www.retailinmotion.com  www.lsg-group.com
Featured image credited to istock.com/JakeOlimb