Neutral Digital brings PearsonLloyd's Economy Class seat design into the virtual world to show how technology and craftsmanship in combination are revolutionising the design process.
This engaging and interactive experience, to be released at AIX 2018 (stand 4UB38), demonstrates the powerful connection between design and immersive technology.
As part of PearsonLloyd's ongoing independent research into new solutions for airline in-flight furniture seating, the studio explored how Economy Class seating should perform in long-haul scenarios and developed a concept with superior quality to the rest of the market.
Luke Pearson, Director at PearsonLloyd, observes that, "One of the key design features is the separation of the headrest from the back by introducing a central spine and neck to support the head rest. This maximises the passenger's personal space and creates increased sight lines through the cabin by narrowing the seat from the rear".
"We have carefully crafted in VR all features that make the PearsonLloyd Economy Class seat unique. Our AIX guests will be treated to an experience that portrays their clear demarcation and maximisation of space, slim forms and efficiency combined with all the fun that a seamless journey offers", adds Christian Grou, Partner at Neutral Digital.
If you want to enjoy PearsonLloyd's design and are curious about how virtual reality can support you with your marketing, design or training campaigns, visit our stand at AIX (4UB38) or book a meeting with us at the show (lon@neutral.digital).
CREDITS
Client – PearsonLloyd
Sergio Irigoyen – VR Director
Gabriel Martzloff – UX Designer / Developer
Jordan Wills – 3D and Texture Artist
David Blakeborough – 3D Artist
About Neutral Digital
Neutral Digital are an end-to-end boutique creative agency and digital production studio.
The office has more than 10 years experience in the aviation and IFE industries, having delivered projects for global players such as Lufthansa, Qatar Airways, Air Canada and Etihad. Neutral's IFE apps and games are among the most innovative on the market, redefining interactive experiences onboard a growing number of carriers.
ND leverages the latest technology to create innovative and memorable projects. From marketing experiences to digital training and consultancy, the team have an unrivalled skillset.
With a strong architectural visualisation background, Neutral Digital's team consists of professionals with wide-ranging expertise in digital experience design, software development, CGI production, app development, virtual reality and new immersive technologies.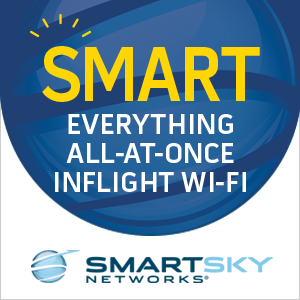 About PearsonLloyd
PearsonLloyd is a product, furniture and innovation design studio led by founders Luke Pearson and Tom Lloyd, and run from a studio in Shoreditch, East London. For the last twenty years, the agency has designed products, systems and environments for the home, workplace, transport and healthcare sectors. Its close relationship with clients including consumer brands, manufacturers and retailers has given the agency unparalleled experience in understanding the needs of users and the demands of Business.
The agency's work is driven by a need to understand and interpret a world that is experiencing rapid and often unexpected change. Its in depth research into these changes – in both the material and digital world – enables PearsonLloyd to create design solutions that are appropriate and relevant for manufacturers, brands and users. The studio is highly collaborative in its approach. It embraces the restrictions imposed by product type, function, material and process and delivers products that are beautiful, efficient and useful.
Luke and Tom were awarded the distinction of Royal Designers for Industry by The Royal Society of Arts in 2008 and in 2012 were named in the top 50 designers 'Shaping the Future' by Fast-Co Magazine in New York. They have lectured for a number of years at ECAL and the RCA and regularly talk at international platforms.