At the world's leading trade fair for aircraft cabins, Aircraft Interiors Expo in Hamburg, Lufthansa Technik AG will be presenting "Lease your cabin" – a new offer for fast, easy cabin modification from a single source.
The first product available is the leasing of aircraft seats, which meets, for the first time, the needs of airlines who want to increase the attractiveness of their cabins or adapt their seating configurations quickly and easily. Lufthansa Technik will offer financing, procurement, engineering and the complete material supply for the seats. In the future, this leasing product will also be offered for other cabin elements and be extended to include all airline classes.
"The purchase of a complete aircraft cabin would be a major financial burden, especially for operators of aircraft that are leased for a relatively short period of time," is how Georg Stoffelen, Head of Product Cabin Modification at Lufthansa Technik, describes the situation at many carriers. "At the same time, our new concept also offers a simple solution for airlines that merely want to modernize their cabin layouts at shorter intervals."
As an alternative to the complete financing of a new aircraft cabin for an entire fleet, "Lease your cabin" will be offered as a single-payment service for a change in cabin layout (engineering, seat adaptation, installation material) alongside a monthly leasing payment for the seats themselves. In addition to cost-efficient financing for the lease contract, Lufthansa Technik will organize the installation of the new, lighter-weight seats at any location in Lufthansa Technik's network and provide all the necessary material. The services also include engineering and the necessary documentation, including all regulatory approvals (EASA Part 21J).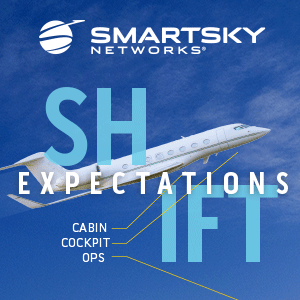 Lufthansa Technik works with the renowned aircraft seat manufacturer ZIM Flugsitz GmbH and its global leasing partner CHG-MERIDIAN to provide cabin leasing. The lightweight, innovative economy seats reduce the weight of the cabin and thus fuel consumption. At the same time, more seats can be installed in the cabin without compromising on passenger comfort. For instance, an Airbus A320 can hold 180 seats instead of just 174. This enables airlines to generate higher revenues over the medium term.
The goal for this product is that airline customers can order "Lease your cabin" with a lead time of just three months. The actual modifications can be carried out within two days per aircraft, for example as part of a minor maintenance check. Lufthansa Technik can also take on the task of storing the original cabin interior – a service that is attractive for operators of leased aircraft, because it allows them to restore the cabin quickly to its contractually agreed original state when the aircraft is returned at the end of the lease term.
Other products offered with "Lease your cabin" will include galleys and lavatories in addition to partitions and monuments. Plans currently call for them to be available at the end of the year.
Christian Bienas and Georg Stoffelen will be available at Lufthansa Technik's booth 6B80 in Hall 6 at Aircraft Interiors Expo in Hamburg from 10 – 12 April 2018.