With its newly developed product SPAIRS (Service Provider for Aircraft Interior Refurbishment Solutions), Lufthansa Technik AG is offering a product complementary to its cabin modification services: Customers have the option of  repairing or renewing individual parts or elements of the aircraft cabin, without having to modify the entire cabin.
A special focus is on repairs and the development and manufacture of aircraft interior parts. For instance, floor or wall panels can be repaired or renewed, lavatories and galleys can be modified, and aircraft seat cushions can be replaced. The product portfolio covers the entire aircraft cabin.
"For many of our customers, the aircraft cabin is one of the most important ways they differentiate themselves in a business that is otherwise usually highly standardized. We want to use our newly developed product to lend the cabin a newer, more attractive look," says Thorsten Peters, SPAIRS Sales Manager at Lufthansa Technik.
The service also includes the compilation of the material and its certification. As a production and maintenance operation, Lufthansa Technik can offer both the repair of cabin elements under its EASA Part-145 approval and the development and production of new parts for the cabin, thanks to its EASA Part-21/J and -21/G approvals.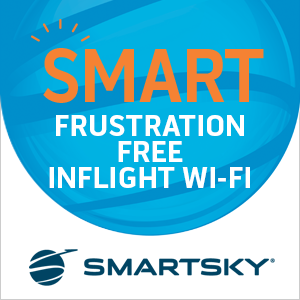 SPAIRS represents Lufthansa Technik's response to customers' individual wishes. The product thus extends the sizable offer of aircraft modifications offered by Lufthansa Technik in Hamburg.Customers benefit from a global shop network with a large spectrum of parts for aircraft cabins.
Lufthansa Technik:
With some 35 subsidiaries and affiliates, the Lufthansa Technik Group is one of the leading providers of technical aircraft services in the world. Certified internationally as maintenance, manufacture and design organization, the company has a workforce of more than 25,000 employees. Lufthansa Technik's portfolio covers the entire range of services for commercial and VIP/special mission aircraft, engines, components and landing gear in the areas of digital fleet support, maintenance, repair, overhaul, modification, completion and conversion as well as the manufacture of innovative cabin products.