Kontron, a leading global provider of embedded computing inflight entertainment and connectivity (IFE&C) equipment, today announced a strategic partnership with Carlisle Interconnect Technologies (CarlisleIT) to provide turnkey Cabin WiFi system hardware solutions, aircraft installation kits and Supplemental Type Certificates (STCs)  to the rapidly growing IFE&C market.
Kontron and CarlisleIT have been collaborating for some time, and the partnership agreement that has now been signed enables the two companies to work together more closely to offer a unified solution to global customers. This "One Stop Shop" approach makes it easy for a variety of customer profiles to launch and deploy inflight systems for wireless IFE, connectivity, retail, aircraft operations and other applications. Target customers include not only airlines, but also system integrators, connectivity service providers and software media companies.
Kontron and CarlisleIT already have an approved STC for cabin WiFi system installation on the Airbus A320 family of aircraft, and STC approval for Boeing 737 is anticipated by mid-2018. The Kontron/CarlisleIT business model is to offer use of the cabin WiFi installation design and STC to customers at no charge, minimizing both time to deployment and up-front investment costs.
The integrated WiFi system solution consists of industry-leading Kontron ACE Flight™ server and several Cab-n-Connect™ wireless access points. Kontron provides an application-ready solution with an integrated software package, including the Linux OS, drivers, libraries and APIs needed to control and operate the system. Test software is provided with the system to validate all functions once installed on the aircraft. Kontron also optionally offers its AirDefense® WiFi security software and extended service contracts.
CarlisleIT provides the aircraft installation design, engineering/certification services and is the manufacturer of aircraft installation kits for the A320 and B737. CarlisleIT is also experienced in SATCOM connectivity installation designs.
"The Kontron/CarlisleIT partnership is already well established and is gaining significant traction in the IFE&C market, especially in Europe and Asia," said Andy Mason, Vice President Technology at Kontron America. "CarlisleIT is an excellent partner for Kontron and brings an ideal set of complementary capabilities to the table."
"Our partnership with Kontron is very important as it strengthens our ability in providing turn-key solutions to a market that is demanding quality and reliability in a compressed timeframe," said Gordon Smart, Director of Sales, IFE & Connectivity for CarlisleIT.  "Kontron is an established industry leader for cabin WiFi systems that we are proud to be aligned with." Visit CarlisleIT at the Aircraft Interiors Expo, in booth #C40, Hall 2.
Kontron will showcase the new ACE Flight 1600 Gateway Router and company's complete product line for the commercial aviation market at the Aircraft Interiors Expo in Hamburg, Germany, April 10-12, in Kontron's booth #E24, Hall 2.
Follow Kontron:
– Kontron on Twitter: https://twitter.com/kontron
– Kontron on LinkedIn: https://www.linkedin.com/company/kontron
– News about Kontron can also be found in the official Kontron blog: http://www.kontron.com/blog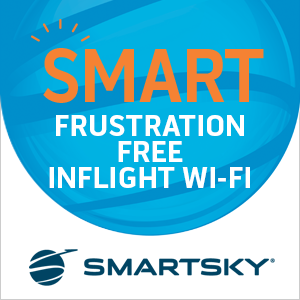 About Carlisle Interconnect Technologies
Carlisle Interconnect Technologies is one of the world's leading designers and manufacturers of high-performance wire and cable, including optical fiber. Since 1940, we have grown our product portfolio to include specialty and filtered connectors, contacts, cable assemblies, complex harnesses, racks, trays and installation kits. In addition to our vast product breadth, we provide our customers a higher level of support by offering engineering and certification services for the commercial aerospace, military and defense electronics, industrial, test & measurement, and medical industries. For more information visit : www.CarlisleIT.com.
About Kontron – An S&T Company
Kontron is a global leader in IoT/embedded computing technology (ECT). As a part of technology group S&T, Kontron offers a combined portfolio of secure hardware, middleware and services for Internet of Things (IoT) and Industry 4.0 applications. With its standard products and tailor-made solutions based on highly reliable state-of-the-art embedded technologies, Kontron provides secure and innovative applications for a variety of industries. As a result, customers benefit from accelerated time-to-market, reduced total cost of ownership, product longevity and the best fully integrated applications overall.
For more information, please visit: www.kontron.com