Berlin based Mimi Hearing Technologies GmbH joins Hansair at the Aircraft Interiors Expo this week to announce that they are bringing their award winning sound personalization technology to the benefit of passengers into the challenging aircraft noise environment.
Mimi is the world leader in personalizing sound for an optimized, individualized listening experience. More than 1.2 million people worldwide have already downloaded Mimi's award winning apps: Mimi Hearing Test and Mimi Music.
The patented innovation is now also being integrated into products and solutions by global brands in the audio industry, such as beyerdynamic's award-winning Aventho wireless headphones which has Mimi's sound personalization built-in.
Aging past our 20's, we start to lose hearing ability in different frequencies. Although the progression of hearing loss is a very individual process, many people have some degree of hearing loss. Age-related hearing loss affects our ability to perceive higher frequencies which in turn limits our understanding of spoken word content like movies and the beauty in music: harmonics. From thousands of people tested worldwide, Mimi knows how people hear. Compensating for age-related hearing loss through an approximation of the hearing curve based on age and gender. Mimi's benefit: hearing more clarity and nuances even at lower volumes, creating a lasting pleasant listening experience especially in noisy environments.
Mimi is partnering with Hansair Logistics to introduce this technology for both embedded and streaming entertainment systems for the benefit of the overall entertainment experience on board and also increases the accessibility for the hearing impaired.
Please visit us at booth 4D60 and in Hall 6, B0H to learn more about this exciting innovation.
Philipp Skribanowitz, co-founder and CEO of Mimi Hearing Technologies, states "This is the perfect match. With Mimi inside the inflight entertainment systems we enable people to finally enjoy time for themselves and the entertainment in a most personal way, despite the noisy environment on an aircraft. "
"The Hansair team is extremely excited to partner with Mimi to introduce their groundbreaking sound personalization technology that will dramatically enhance the passenger listening experience!"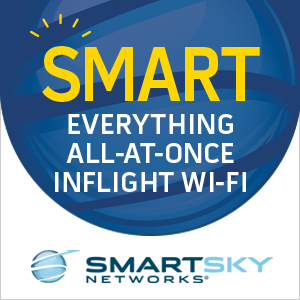 About Mimi Hearing Technologies:
Mimi personalizes sound for individual hearing abilities, restoring the lost frequency, detail, and joy, in both live and recorded sound. Founded in Berlin in 2013, Mimi, today, is the global standard in personalized sound, beloved by a community of over 1,2 million users worldwide. Mimi has two apps: The Mimi Hearing Test, the #1 rated mobile hearing test in the world, and Mimi Music, its award-winning showcase app for music personalization. The company is now offering a license for its sound personalization technology for consumer electronics and digital entertainment products, including headphones, in-car audio systems, smartphones, streaming services and more. Mimi is shaping a future where all forms of audio playback technology – from hardware to streaming services – can be personalized to offer every single listener the most amazing sound experience possible.
More information at https://business.mimi.io/