LATECOERE, the world leading provider of Airborne Entertainment Cameras has selected PXCom to enrich its live external camera which streams high quality video from the aircraft exterior to passengers' seatback screens using landscape camera technology.
This move ensures a truly innovative way to boost the live camera experience.
Live contextual movement information in-flight
Thanks to PXCom's technology, passengers can now enjoy a multitude of points of interest related to places they pass by in the air. In real time, a short description that includes HD pictures and text is added to the live video stream that comes from LATECOERE's landscape cameras.
The new generation cameras provide 360° video streaming which is enhanced with software applications such as augmented reality prove to be really exciting for airline passengers.
Ancillary generator
It goes without saying – as it's the case with all PXCom's solutions – airlines will be able to integrate advertising spaces which will be automatically filled with partners' brands advertising material. Airlines' media sales agencies can access PXCom's back office to upload their campaigns and have them rolled out during the flight.
LATECOERE's vision is to maximize the added value provided to all Airborne Video Systems users and to boost ancillary revenue generation for its airline clients. The rational is to bring further investment into passengers' inflight experience.
Live demonstration at the LATECOERE's stand
This exciting new inflight entertainment feature can be tested by all interested parties during AIX Hamburg 2018 at the LATECOERE's stand #2E30.
For further information on PXCom's range of IFE solutions, we invite you to visit #3C30A during AIX Hamburg 2018.
Beyond entertainment, becoming the medium to reach passengers
PXCom helps companies in the public transport sector and IFE manufacturers by transforming their existing passenger entertainment systems into interactive media platforms and connect them to a plethora of advertisers.
Thanks to PXCom's onboard digital solutions, brands can cultivate their relationships directly with each individual passenger.
Visit our website to see how you can enhance your passengers' experience: www.pxcom.aero
The most valuable video systems are the ones that benefit passengers the most!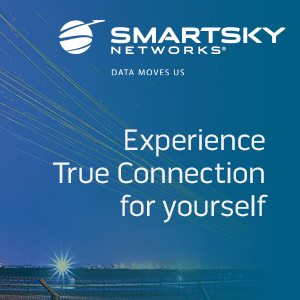 The LATECOERE experience enables Airborne Video Systems to support In-Flight Entertainment, Taxi guidance for airline pilots, external view and surveillance of the aircraft during the flight as well as on the ground. It certainly enhances the pertinence of our offer.
LATECOERE has always been a precursor in Aerospatiale's(the company?) adventure. This is due to the fact that transforming the experience of flying across the globe is the foundation of our culture and understanding of Travelers' experience.
Visit LATECOERE's website for more information: https://www.latecoere.aero/en/interconnection-systems/equipments-systems/presentation/