Two years after the first release of the Titanium Seat Neo, a lightweight, prime comfort aircraft seat, a proof of concept designed together with Peugeot Design Lab, Expliseat has launched the TiSeat E2, the standard model for Boeing 737 aircraft. Compared to other traditional economy class seats, TiSeat E2 is 60% lighter with superior comfort and exceptional modularity for airlines.
A new way of working inspired by the automotive industry
Based on the "concept car" model used by car manufacturers, Expliseat started by showcasing a seat concept to airlines in 2016. Hundreds of experts and a dozen Airlines have tested the seat in different configurations allowing Expliseat to adjust the standard model of the seat.
Benjamin Saada, President and founder of Expliseat, explained that "to design the TiSeat E2, we radically changed our way of working. Our ambition for this product is twofold; to go as far as the TiSeat E1, our current  short haul aircraft seat, on weight performance and to satisfy as many airlines as possible albeit their diverse needs".
A modular seat
Expliseat offers a wide range of optional features and customization allowing Airlines to adjust the TiSeat E2 configuration to their actual needs: support and foam density based on flight duration, seat recline, IFE or in seat power systems, meal table dimensions, or configuration of storage areas. As a consequence, TiSeat E2 can satisfy the needs of a legacy airline on medium haul segments as well as the needs of a low cost or regional carrier on short haul segments with intensive use. A great technical achievement in the aviation business where airworthiness constraints are tremendous.
"New aircraft are more and more versatile, today, the same aircraft can operate several short segments and then fly across the Atlantic. We had to offer a unique seat for all situations", specified Benjamin Saada.
A unique technology for an even better aircraft
Due to its patented technology combining carbon fiber and titanium, TiSeat E2 is 60% lighter than its competitors. This could represent a weight saving of up to 1.7 tones or 3,750 lbs on a new 737 MAX 10. This significant gain enables an improved performance of the aircraft: less fuel, less CO2 emissions, more range, more cargo, more passengers and reduction of constraints in difficult operating environments including hot temperatures and high altitude airports as well as short runways.
Benjamin Saada pinpointed that "on a Boeing 737, TiSeat E2 reduces CO2 emissions by up to 4% and offers tremendous economic advantages to operators: fuel bill reduction, cargo and, or passenger revenue increase as well as a network optimization".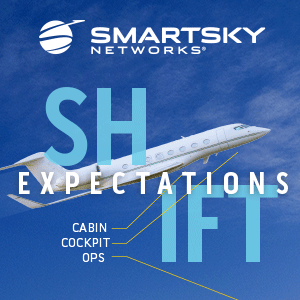 About Expliseat
Established in March 2011, Expliseat combines industrial performance with advanced technology to improve air transport efficiency via ultra-light aircraft seats.
Expliseat launched the TiSeat E1 in 2013 for the Airbus A320 aircraft then, in 2015 for regional aircrafts manufactured by ATR and, in 2016 to equip the Falcon Jet multi role aircrafts with Dassault Aviation.
Based on TiSeat E1 success, Expliseat decided to address the medium to long haul market with the Titanium Seat NEO, a "concept seat" designed together with the Peugeot Design Lab for Airbus A320, A330 and Boeing 737, 757.
In 2018, Expliseat is launching TiSeat E2, the standard model of the Titanium Seat NEO.
Since the first cabin installation in 2013, the TiSeat seats have been delivered all over the world with more than 4,000,000 cumulated flight hours.
For additional information go to: http://expliseat.com
Twitter : @Expliseat