Cobalt Air has signed a 3-year agreement with Bluebox Aviation Systems Ltd. for the deployment of Bluebox's portable wireless IFE platform – Bluebox Wow – across the airline's fleet of Airbus A319-100s and A320-200s.
"As we make the rapid transition from low-cost to full-service carrier, we recognise the role that delivering a high-quality inflight entertainment experience has to play," said Andrew Madar, Chief Executive Officer, Cobalt Air. "Bluebox Wow enables us to do this quickly and cost-effectively, and with virtually no disruption to our service, which would have happened if we'd attempted to implement a fitted system. The power and capabilities of Bluebox Wow are very impressive."
"As an award-winning start-up airline, Cobalt's commitment to delivering service innovation is already well recognised," said Kevin Clark, Chief Executive Officer, Bluebox Aviation Systems Ltd. "We're delighted – not only to welcome Cobalt to our growing customer list – but that our own award-winning Bluebox Wow was selected to be part of their on-going innovation, delivering an exceptional IFE experience for passengers across Cobalt's rapidly expanding route network."
Bluebox Wow provides wireless content streamed to passenger devices in any aircraft cabin, including up to 1.6 terabytes of film, TV, audio, games and other digital content, accessed through any web browser. With a remarkably low cost of ownership, Bluebox Wow is a discrete, portable, lunchbox-sized unit. Stowed in overhead lockers, each box's single, swappable rechargeable battery offers the equivalent of delivering 15 hours of streamed video content to 50 passengers simultaneously.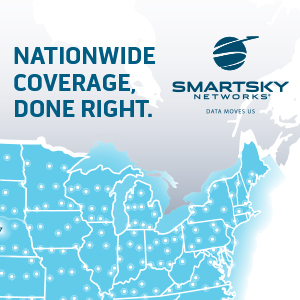 About Bluebox Aviation Systems Ltd. (www.blueboxaviation.com)
Bluebox Aviation Systems Ltd. specialises in the provision of software solutions to the aviation industry.
The Bluebox in-flight entertainment (IFE) portfolio provides airlines the latest technology in tablet-based and wireless IFE solutions (fitted and portable) as cost-effective alternatives to seatback IFE systems, and exploits these platforms to address a range of IFE requirements: service enhancement, service recovery, accessibility services (for passengers with hearing and visual impairments) and ancillary revenue generation.
Headquartered in Dunfermline, Scotland, Bluebox Aviation Systems serves over 40 airlines and aircraft operators across the globe, and has a global support network in Europe, the US, Australia and Singapore.
About Cobalt Air (www.cobalt.aero)
Cobalt Air recently celebrated its first year in operation as a new international full-service airline based at Larnaca International Airport, Cyprus.
With a route structure across the UK, Ireland*, Belgium, France, Switzerland, Germany, Spain, Israel, Lebanon and Greece. Cobalt was established as the new flag carrier for the Republic of Cyprus with a network of flying rights within all of the EU and additionally with special rights to the East and South of Europe.
Strategically positioned from its headquarters in Cyprus, it services a market of over a billion potential customers with a product to appeal to both business and leisure travel segments. Cyprus is ideally situated as a destination, a gateway, and a hub to connect Asia, Middle East, Africa and Europe.