Film fans looking to catch up on some of this year's Golden Globe nominated films before the big show on Sunday should look no further than Christopher Nolan's epic, boldly cinematic Dunkirk, which is currently nominated for three Golden Globe Awards including Best Motion Picture, Drama.
The kind of rousing, classically great war movie that Hollywood loves to give awards to, Dunkirk also has the added bonus of being infused with the spark of genre-bending, oddball genius that Nolan has brought to such Oscar-nominated modern classics as The Dark Knight, Inception, and Memento. And though AvGeek and history buffs no doubt caught Dunkirk on the big screen when it hit theaters earlier this summer, anyone who loves movies needs to see this powerful, beautifully made film as soon as humanly possible.
Starring a mix of veteran character actors like Kenneth Branagh (Hamlet, Murder on the Orient Express), Tom Hardy (The Revenant, Mad Max: Fury Road), and Oscar-winner Mark Rylance (The BFG, Bridge of Spies), and fresh-faced newcomers like Fionn Whitehead, Damien Bonnard, and One Direction's Harry Styles, Dunkirk's real star is the story itself and the way that Nolan tells it. Riveting, raw, and hugely suspenseful, Dunkirk is definitely not your dad's WWII film.
Using little to no dialogue for long stretches of time, Nolan explores the Dunkirk evacuation – which commenced after close to 400,000 Allied troops were cut off, surrounded, and forced to the beaches of Dunkirk by German troops during the Battle of France in 1940 – from three seemingly unconnected points of view spread out over a week, a day, and an hour. And while that might sound complicated in theory, the film's unusual structure and the way the timelines and characters overlap and circle back upon themselves as the story unfurls is nothing short of spectacular.
Aided by Hans Zimmer's (The Little Prince, Hidden Figures) perfectly calibrated modernist score – which stitches the intersecting timelines together with shimmering precision – Dunkirk follows the harrowing travails of a handful of soldiers, officers, and everyday civilians as they struggle to survive against insurmountable odds on the beach, in the air, and at sea.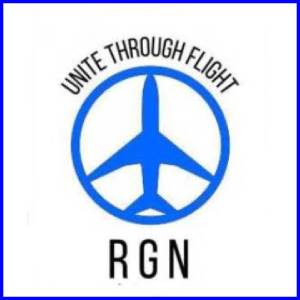 And though some might argue that game-changing WWII films like Saving Private Ryan, The Thin Red Line, and Letters from Iwo Jima have made it exponentially harder for filmmakers to find a fresh take on the genre these days, Nolan's radically original Dunkirk changes the game yet again and firmly cements his status as a world-class filmmaker for the ages.
Also featuring top-notch supporting turns from James D'Arcy (Cloud Atlas, Jupiter Ascending), Cillian Murphy (28 Days Later, Red Eye), and Will Attenborough – whose grandfather, Sir Richard Attenborough starred in a 1958 film version of Dunkirk –  the film also features The Killing of a Sacred Deer's Barry Keoghan in a remarkably naturalistic performance as George, a young boy eager to help the evacuation effort in any way he can. Highlighting the tragic, real-life cost of the evacuation for all involved, you won't soon forget George's story (or any of the others for that matter) in this profoundly moving film.
Now playing on select Aer Lingus, British Airways, United, Delta, Virgin America, Air New Zealand, and American Airlines flights worldwide, Dunkirk is also available via streaming on Amazon Video, Google Play and iTunes.