Routehappy, the rich content platform for shopping, today announced it has expanded its agreement with Expedia, Inc. (NASDAQ: EXPE), one of the world's largest travel companies. Expedia, Inc. brands such as Expedia.com, Travelocity, Orbitz, and Egencia already sit at the forefront of flight merchandising, with the successful use of Routehappy's Scores & Amenities API. Now, the company will further enrich flight shopping results for millions of consumers by integrating rich content – UPAs (Universal Product Attributes) and UTAs (Universal Ticket Attributes) – via the Routehappy Hub API.
Expedia, Inc. brands such as Expedia.com, Travelocity, Orbitz, and Egencia optimize performance through successive testing of Routehappy Scores & Amenities, which displays flight amenities such as Wi-Fi, Entertainment, and Food, alongside Routehappy's objective flight scores. This gives consumers the information needed to quickly make the best flight choice. With the expanded agreement, Expedia will prioritize the additional integration of Routehappy Hub UPAs and UTAs.
UPA is a standardized rich content format developed by Routehappy. It allows sales channels to display hyper-relevant information about airline products and services, including personalized descriptions, photos, videos, and cabin tours. UTA is another Routehappy rich content format that transforms ATPCO and airline raw data into consumer-friendly information about airline fare benefits and restrictions, including seat selection, baggage allowance, and boarding priority. These advanced rich content tools from Routehappy give airlines a targeted way to tell their product stories; and provide a rich, comprehensive, and more informed shopping experience for flyers.
"Continuous innovation of our flight shopping experience is critical not only to consumers but our airline partners too. Working with Routehappy makes perfect sense, as we share the same goal of helping flight shoppers search and book flights with confidence," said Greg Schulze, Senior Vice President, Expedia, Inc.
Expedia plans to launch Routehappy's UPA and UTA products in the near future. In the meantime, consumers will continue to benefit from Routehappy's Scores & Amenities while the new integration is in development on Expedia, Inc. brand sites.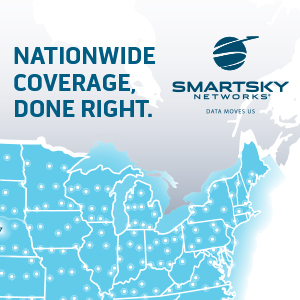 "Routehappy rich content infrastructure supports innovative airlines, distributors, and platforms across the globe that want to transform flight shopping. The commitment Expedia is making to modernize the flight shopping experience, making it more transparent, compelling, and differentiated for both consumers and airlines is helping drive the industry forward," said Robert Albert, CEO of Routehappy. "Airlines are thrilled that Expedia, one of their most important sales channels, will be integrating their rich content UPAs and UTAs from Routehappy Hub. It enables them to merchandise their differentiated product attributes while providing consumers a better shopping experience."
The expanded agreement and upcoming Routehappy Hub integration by Expedia, Inc. follows successful integrations with many other respected travel partners. To see the current Expedia, Inc. integration of Routehappy Scores & Amenities, visit www.routehappy.com/use-cases/expedia/0

About Expedia, Inc.
Expedia, Inc. is the world's largest online travel company, with an extensive brand portfolio that includes leading online travel brands, such as:
For corporate and industry news and views, visit us at www.expediainc.com or follow us on Twitter @expediainc.
Trademarks and logos are the property of their respective owners.  © 2017 Expedia, Inc.  All rights reserved.  CST: 2029030-50
About Routehappy
Routehappy powers rich content for flight shopping, helping airlines and distributors differentiate and better monetize their products. Routehappy's Scores & Amenities API provides flight scores and cabin amenity data, including aircraft, seat, layout, entertainment, Wi-Fi, power, fresh food and relative duration. Routehappy Hub is a cloud-based platform that helps airlines create, manage and distribute targeted product and ticket attribute content, in standardized formats UPA (Universal Product Attribute) and UTA (Universal Ticket Attribute) wherever flights are displayed. Routehappy is based in New York, serving airlines and distributors worldwide. For more information, visit www.routehappy.com. To see Routehappy rich content in action, visit www.routehappy.com/use-cases.
Featured image credited to istock.com/JakeOlimb