Dr. Masood Hassan, President of Teledyne Controls, the flight data acquisition, communication and management business, has decided to retire in July 2018 after 35 years with the business. Upon Masood's retirement, George C. Bobb III will lead Teledyne Controls.
Al Pichelli, Chief Operating Officer of Teledyne Technologies Incorporated, thanked Masood for his contributions to the business and the avionics industry: "Under Masood's leadership, Teledyne Controls has experienced consistent growth, becoming a major contributor to Teledyne's success," he said. "Masood's passion for our company, our employees and our customers is widely recognized, as is his knowledge of the avionics business, and we wish him well in his retirement."
Masood joined Teledyne Controls in 1983 as a Senior Member of Technical Staff. He worked in various engineering and business development assignments before being promoted as Vice President of Aircraft Systems in 1997. He immediately embarked on adding new products to the Teledyne Controls avionics product line that include the current generation of Boeing and Airbus data acquisition systems, networking systems, data loading solutions, and the highly successful Wireless GroundLink System – the first wireless quick access recorder.
Masood added: "I am proud of what Teledyne Controls has accomplished during my time with the company.  I have immensely enjoyed the close relationships with
solutions that harness The Power of Data to enhance airline safety and efficiency. I am confident that Controls will continue to deliver world class avionics solutions under George's leadership."
His successor, George C. Bobb III, joined Teledyne Technologies Incorporated in 2008. He was recently named the President of Teledyne Aerospace Electronics and he also serves as the President of Teledyne Scientific & Imaging, LLC. He has held a number of other senior positions at the corporate level, including Chief Compliance Officer and Vice President of Information Technology.
Prior to joining Teledyne, George was the Deputy Chief of Staff of the National Security Division of the United States Department of Justice. His prior experience also includes service as an active duty U.S. Coast Guard officer. Among other roles, he served as Commanding Officer of the United States Coast Guard Cutter Marlin.  He is the recipient of the United States Attorney General's Award for Excellence in Furthering the Interests of U.S. National Security, the Coast Guard Achievement Medal and the Coast Guard Commendation Medal. He holds a Bachelor of Science Degree from the U.S. Coast Guard Academy and a law degree from the Yale Law School.
George intends to build on Teledyne Controls' proven reputation for innovation in supporting its customers to operate safely and efficiently: "As the desire for aircraft performance data continues to increase, we will continue to invest in technologies that enable our customers to realize value through our data delivery and connectivity solutions," he explains. "As we have in the past, we will be guided first and foremost by listening to our customers, helping them solve the challenges of today and developing the technologies they need for tomorrow."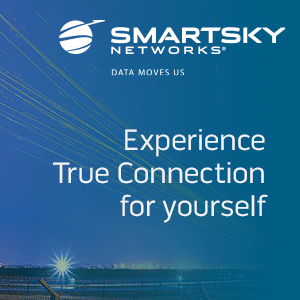 About Teledyne Controls
Headquartered in Southern California, Teledyne Controls LLC is a wholly owned subsidiary of Teledyne Technologies Incorporated. Teledyne Controls is a leading manufacturer and innovator of a wide range of data management solutions designed to help aircraft operators collect, analyze and distribute aircraft data more efficiently. Teledyne Controls maintains worldwide facilities and a global network of field representatives to support its many airline, airframe, and military customers. Additional information about Teledyne Controls can be found at http://www.teledynecontrols.com.
About Teledyne Technologies Incorporated
Teledyne Technologies is a leading provider of sophisticated instrumentation, digital imaging products and software, aerospace and defense electronics, and engineered systems. Teledyne Technologies' operations are primarily located in the United States, Canada, the United Kingdom, and Western and Northern Europe. For more information, visit Teledyne Technologies' website at www.teledyne.com.
Featured image credited to istock.com/JakeOlimb