Manufacturers and teardown companies are continuing their quest to find ways of recycling the last remaining fifth of an aircraft – primarily the interior – that cannot presently be recycled or recovered.
There are some promising signs, including one UK-based company which aims to be the first in the world to offer a 100% recycling solution for aircraft interiors when it begins operations later this year.
During a workshop earlier this month at the Air Transport Action Group (ATAG) Global Sustainable Aviation Summit in Geneva, a panel of OEM, airline and teardown company representatives provided an update on how the industry will manage end-of-life aircraft responsibly as they come out of service over the next two decades.
Tim Zemanovic, president of Arizona-based aircraft recycling company Jet Yard, told attendees at the workshop that, on average, 85% of an airframe can be recycled and about 15% is sent to landfill.
"Our goal is to get to 95% and, at times, we're able to get closer to 90%," says Zemanovic, pointing out that 12,000 aircraft will be retired over the next 20 years at a rate of 600 aircraft a year. This number is expected to rise, however, according to Pierre Bonnichon, business development manager at European aircraft storage and recycling company Tarmac Aerosave.
"By 2023, annual retirements will reach 1,000 aircraft," says Bonnichon, noting that the average age of retired aircraft will continue to decrease. Tarmac Aerosave has seen its aircraft storage activity "more than double over the last five years".
Bombardier Aerospace's head of eco-design and environmental affairs, Kahina Oudjehani, puts the non-recyclable percentage of an aircraft at 18%, which she says is "mainly related to interiors".
On the Bombardier CSeries CS100, for example, 74% of the aircraft is recyclable, 8% is recoverable and 18% would currently have to go to landfill, says Oudjehani. What to do with that 18%, she adds, is "the question we ask ourselves as an OEM".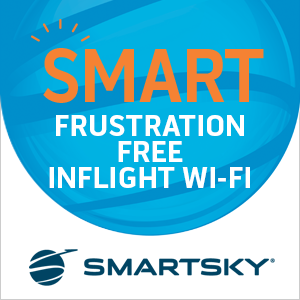 But a UK-based company is confident it will be able to resolve the aircraft interiors recycling quandary that has so far left others scratching their heads. AIRA (Aircraft Interior Recycling Association) International – formerly known as SD Aviation – plans to begin offering a full aircraft interiors recycling service at a site in Wales later this year.
AIRA director Tony Seville tells Runway Girl Network it has been "a long, hard struggle to get there", but the company can now offer a complete recycling solution. It has signed up an unnamed UK airline customer with five shipsets of seats to recycle, and is on the lookout for other customers searching for an alternative to dumping or storing their unwanted interiors.
Seville's message to would-be customers is: "Give it to us and we can do something with it. You don't have to sit on it and there could be a revenue-sharing opportunity in it for you."
With interiors, it is not a case of waiting for an aircraft to reach the end of its service life before looking for a recycling solution. As airlines make cabin upgrades to their aircraft, the old seats, galleys and lavatories are often sent to landfill sites for lack of an alternative answer.
The last remaining barrier after aircraft interiors is carbonfibre, for which a large-scale recycling solution remains elusive despite the heavy use of the material on newer-generation aircraft.
"Until we have a technological breakthrough in carbonfibre recycling, it will be difficult to increase recycling rates," says Bonnichon. However, he notes that there is "a lot going on" – including a Boeing collaboration with UK-based ELG Carbon Fibre Ltd – to try and find a solution.
"I expect by the time these aircraft go for dismantling [there will be a recycling solution]," predicts Bonnichon.
Related Articles: