International carrier Philippine Airlines (PAL) has selected SITAONAIR to make its global high-speed connected passenger experience ambitions a reality over GX Aviation.
SITAONAIR is to deliver the upgrade of PAL's existing B777 Swift Broadband fleet to GX Aviation, powered by Honeywell's JetWave SATCOM terminal, together with line-fitting PAL's new Airbus A350s and A321s. Once complete, SITAONAIR will activate its rich nose-to-tail package of bespoke inflight connectivity (IFC) services, achieving a significantly enhanced and consistent connected experience for passengers and cabin crews.
SITAONAIR's award-winning, intuitive Internet ONAIR portal offers contextualized and personalized content, satisfying digitally-demanding passengers over GX connectivity by mirroring their 'at-home' experience, and with free 30-minute Wi-Fi sessions and cheaper price plans on offer to all passengers.
In addition, PAL customers will benefit from SITAONAIR's mobile connectivity over GX via SITAONAIR's Mobile ONAIR; ONAIR Plug's secure online channel for inflight card transactions and crew and passenger interactions; plus integrated, connected inflight entertainment from Zodiac Inflight Innovations. The close partnership between SITAONAIR and Zodiac Inflight Innovations with PAL plays an important part in the program's success.
In April PAL announced their selection of SITAONAIR's state-of-the-art CrewTab solution to digitize cabin crews' operations. Coupled with GX connectivity, this solution's capabilities will further optimize the customer service experience and efficiencies CrewTab-equipped cabin crews can deliver in flight.
PAL President and Chief Operating Officer, Jaime Bautista, says: "We are extremely proud to be realizing our complete, connected aircraft ambitions with SITAONAIR, our long-standing, trusted partner. Philippine Airlines is absolutely focused on delivering the best-possible passenger experience, driving towards our goal of becoming a full-service five-star carrier. PAL is at the forefront of the connected aircraft revolution, and we are excited about the future. Service innovations, together with flight route network expansion and fleet modernization, remains a top priority."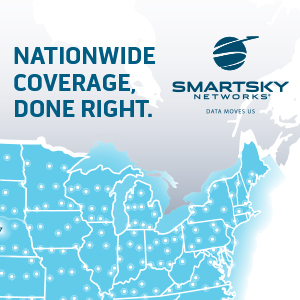 David Lavorel, CEO of SITAONAIR, says: "A quality inflight connectivity experience is now a 'must-have' for airline passengers – SITA's 2017 Passenger IT Trends Survey found onboard satisfaction higher among tech-using passengers than non-tech users. With SITAONAIR, our long-standing airline customers Philippine Airlines are advancing their ambitions for digital innovation and transformation over the latest high-speed broadband technologies, and we are honored to be playing a central role in their story."
He continued: "Our integral partnership with Carlisle Interconnect Technologies, Honeywell, Inmarsat and Zodiac Inflight Innovations in delivering a fully certified and integrated end-to-end connectivity solution and service will continue to be instrumental in the overall success of the project."
Find out how SITAONAIR can help you create your connected aircraft reality today – visit sitaonair.aero, speak to your nearest SITAONAIR contact, or submit an enquiry form.
About SITAONAIR
SITAONAIR is the air travel industry's trusted connected aircraft service expert. With its unrivalled industry-backed heritage, SITAONAIR empowers 400+ airlines and 16,000+ aircraft to navigate the complexity of connectivity and unlock connected aircraft value. We work in partnership with the air travel community, helping support its digital transformation, to unlock the true value of data, grow ancillary revenues, and enhance the passenger experience, operational efficiency and airline safety. Our co-created solutions for passengers, cockpit and cabin crew, and aircraft data management equip the industry to address the challenges and value-generating opportunities it presents. We support Air Navigation Service Providers in defining and implementing next generation solutions of Air Traffic Management.
SITAONAIR is a subsidiary of The SITA Group, which is airline-owned and airline-focused. Find out more by visiting www.sitaonair.aero