Passengers flying on Air Astana are now able to experience high-speed broadband In-Flight connectivity, with the airline's first Boeing 767 featuring the service. The award-winning Kazakh air carrier has installed the Rockwell Collins cabin system, which utilises Inmarsat's Global Xpress (GX) Aviation capabilities to provide In-Flight connectivity.
The new service enables Air Astana passengers to surf the Internet, use various instant messenger applications, social networks, listen to audio and check e-mails via personal computers, tablets and smartphones. Broadband speed connectivity will be available to Business and Economy class passengers on all three of Air Astana's Boeing 767s.
Depending on their individual needs, Air Astana passengers will be able to choose from three connectivity packages: The Light option will cover 15 Mb, the Business option will cover 50 Mb, and the Super option will cover 100 Mb. All services are estimated to operate at an average speed of 2 to 5 Mbps.
Andrey Gulev, manager Commercial Engineering commented, "One of our core missions at Air Astana is to be on the cutting-edge of technology and constantly enhance our passengers' experience whether it's on board or on the ground. We proved this in 2016, when we became one of the first airlines to commit to Inmarsat's Global Xpress high-speed in-flight connectivity system with Rockwell Collins. We're delighted the service is now ready to launch and we are looking forward to hearing what our passengers think of being able to continue sending work emails throughout their flight or chatting to their friends on social media."
"Air Astana is leading the way by adding broadband connectivity to its fleet, creating new attractive services for its passengers," said David Nieuwsma, senior vice president, Information Management Services at Rockwell Collins. "Passengers on Air Astana's retrofitted fleet of Boeing 767s will have access to the latest technology in global inflight connectivity that is highly reliable and offers great performance."
Frederik van Essen, Inmarsat Aviation senior vice president of Strategy and Business Development, said: "GX Aviation is the only solution in the market today that has been specifically designed for inflight broadband, offering unprecedented speed, reliability and consistency. Air Astana is the first airline in the world to offer GX Aviation on widebody aircraft, reinforcing their focus on technology innovation and passenger service excellence. We are delighted to celebrate this milestone with Air Astana and our partner Rockwell Collins."
The new service is available to passengers on the first of Air Astana's Boeing 767s, with system installation on its second aircraft planned be completed in October 2017.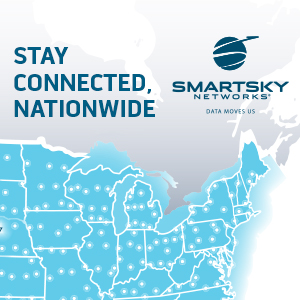 About Air Astana
Air Astana, the national carrier of Kazakhstan, operates flights to over 60 domestic and international routes from hubs in Astana and Almaty. The company was incorporated in late 2001 and commenced operations on 15 May 2002. Air Astana fleet consists of Boeing 767, 757, Airbus A319, A320, A320neo, A321 and Embraer 190 aircraft. Air Astana became the first carrier from Russia, the Commonwealth of Independent States (the CIS) and Eastern Europe to be awarded the prestigious 4-Star rating by Skytrax at its World Airline Awards 2012 and was also named 'The Best Airline in Central Asia and India' that year. Both achievements were repeated in 2013, 2014, 2015, 2016 and 2017
About Rockwell Collins
Rockwell Collins is a pioneer in the development and deployment of innovative aviation and high-integrity solutions for both commercial and government applications. Our expertise in flight deck avionics, cabin electronics, mission communications, simulation and training, and information management is delivered by a global workforce, and a service and support network that crosses more than 150 countries.
About Inmarsat
Inmarsat plc is the leading provider of global mobile satellite communications services. Since 1979, Inmarsat has been providing reliable voice and high-speed data communications to governments, enterprises and other organizations, with a range of services that can be used on land, at sea or in the air. Inmarsat operates around the world, with a presence in the major ports and centres of commerce on every continent. Inmarsat is listed on the London Stock Exchange (ISAT.L).